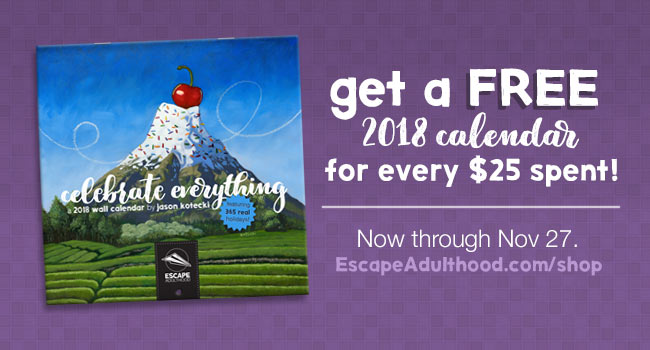 Happy Purple Tuesday!
Never heard of it? That's ok. It's basically the new Black Friday, and we have a killer deal you will definitely want to take advantage of. From now through Monday, November 27th (yep, apparently Purple Tuesday lasts a whole week), you will get a free 2018 Celebrate Everything calendar for every $25 you spend at the Lemonade Stand! Considering the calendar sells for $25, we think that's a heck of a steal!
You don't have to do anything special; our friendly elves will automatically add the calendars you earned to your package before shipping it out. ;)
And we've got lots of cool things that will make it easy to fill your cart. Shop now!