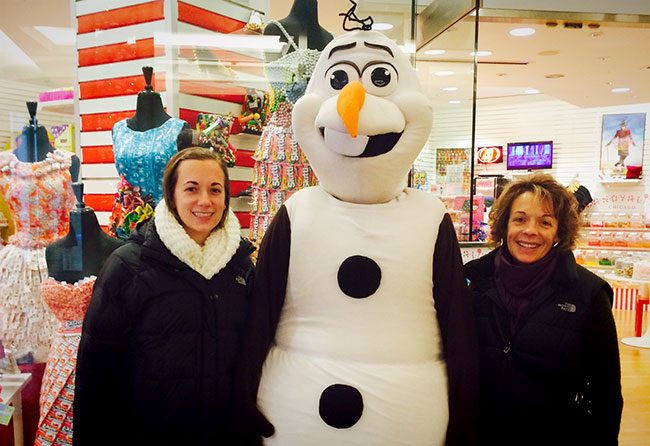 An Adultitis Fighter is someone who rallies against rules that don't exist and engages in ruthless, senseless acts of silliness that undermine Adultitis and its unadventurous version of adulthood. Once a month, we shine a light upon the most remarkable among us, holding them up as a dazzling example of what we should strive for in this epic battle against a formidable enemy.
Jackie Ward's passion for life is a genuine gift to all who have the opportunity to know her. She's spunky, sincere and magnetic and she draws out the best in those around her!
Jackie is a leader with loyal followers and the successful business owner of an amazing child care center who remains true to her core values and origins of starting something remarkable, and boy, has she done just that!
Jackie's personality is one of fireworks and gratitude, inspiring others to reignite their passions and be grateful for each moment.
She is a planner of fun.
She is a protector of childhood.
And she is a light that shines brightly and lights the way for others.
These days, it seems like we need that more than ever.
In recognition of their efforts, Adultitis Fighters of the Month receive a special mini-canvas hand-painted by Jason, along with a certificate of honor, a sweet patch, and other Adultitis-Fighting tools. We asked Jackie some questions about how she fights the Big A and what advice she has for others…
* * * * *
What are some of your favorite ways to fight Adultitis?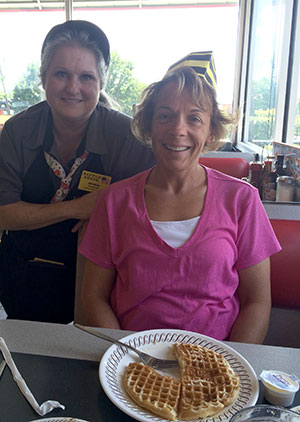 I try each day to celebrate the wonderful blessings that I have received and create a mindset of gratitude for all the day will bring. I work hard to play, laugh, read, be inspired by quotes & pray for guidance to be filled with a grateful heart, humble attitude, and contagious energy and be the best I can for all I meet. Of course, my inner critic seems to be quite loud and obnoxious at times! I have found that a walk (and really being intentional in my gratitude for the sunshine, breeze, ant, flower, and squirrels) helps me to get my mind back on track.
I also am intentional with scheduling time for me. I take time to do yoga about 3-4 times a week, get up early and enjoy a peaceful warm cup of coffee, journal what I am grateful for, and spend lots of energy planning fun! (Girls trip to the beach…a visit to the Dream Bank…Date Night with my husband…or spontaneous four wheeler rides to the back field…spending time at our cottage up north…and family meals with our kids.)
Work hard focusing on true GRIT and then play harder by being accountable for your own happiness! You deserve it! You deserve to carve out time for you! If you are not taking care of yourself then how can you have the energy to care for others? Just like when you are on an airplane, please put your oxygen mask on first before assisting others.
Who or what has been the greatest influence in your own fight against Adultitis?
My partner in crime, John. We carve out time each morning to have breakfast and catch up. It may only be 10 golden minutes, yet we make it a priority and it is truly an investment for our relationship.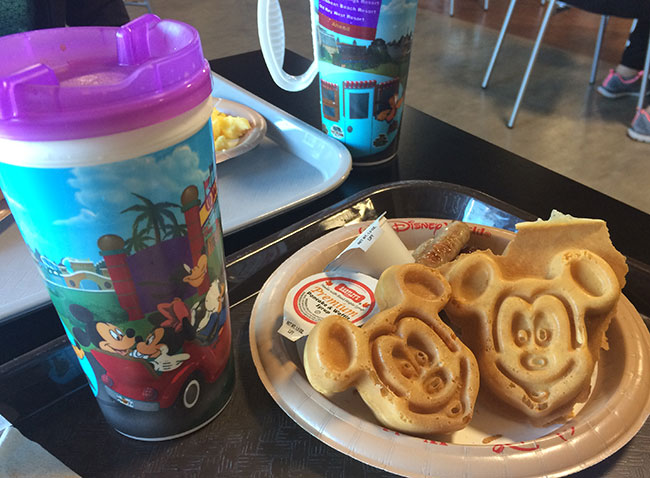 What is something you loved doing as a child that you still do in some form today?
Making sandcastles, burying my feet in the sand, hanging out on the pier at the lake and feeding the fish with oatmeal. Time to spend at the lake is priceless and really helps me to re-group. Life gets super busy and carving a weekend to get away takes effort, planning and saying "no" to the good so there is room to say "yes" to the great. I learned this from a very special friend & inspiration . . . Jason!
What is your strategy for dealing with people who are obviously infected with Adultitis?
I will share a smile, laughter and create fun and happiness. I believe you can always be kind and eventually the people around you change for the better. I did hear on the radio as a conversation side track, "Do you put your bread in the freezer?" A crazy question, yet totally changes a mindset. I am looking forward to the opportunity to use the line. Woo Hoo!
What advice do you have for someone who is feeling overwhelmed by Adultitis?
I may use a couple of thinkable quotes to begin, like asking the question, "How are you feeling," then pause with a "Hmmm…" ('cause you will usually get an instant good/fine), ask again the same question with same reaction and if need be, and ask a third time to see if the person will open up and let you in briefly. Sharing my wisdom of Life can be messy. You have a choice to be grateful for what is right with the world (did you know 5% is what happens to you and 95% on how you choose to respond?)
If you want to change the people around you, change the people around you.
If you are having a tough time with someone, place their name in your shoe and stomp around all day. This may find you feeling free from a perception that you have owned and it doesn't belong to you.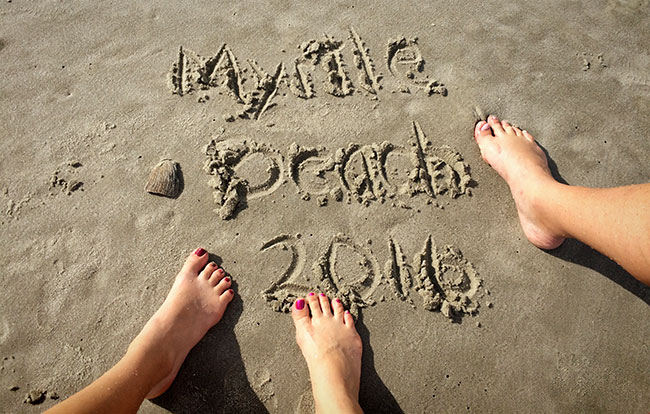 Anything else you'd like to share?
I do feel it is very important to build and maintain your fan club with like-minded people that bring you energy, encouragement, and a love for life. Explore and have fun, yet cherish each moment as if it is your last. Life is messy, but you have the choice to enjoy and be your best under any circumstance. I do rely on the saying that I received at the Escape Adulthood Summit in 2014: "Embrace the changes and let your heart find a new path." This has been my mantra when I felt I was chin deep in the muck of life. I also turn to the people that inspire me to take it to the next level. Also READ! READ! READ! Building your wisdom is truly a remarkable asset to your well-being. It is all about you!! You are amazing just the way you are!
* * * * *
Congrats to Jackie Ward, December 2017 Adultitis Fighter of the Month. Thank you for making the world more awesome!