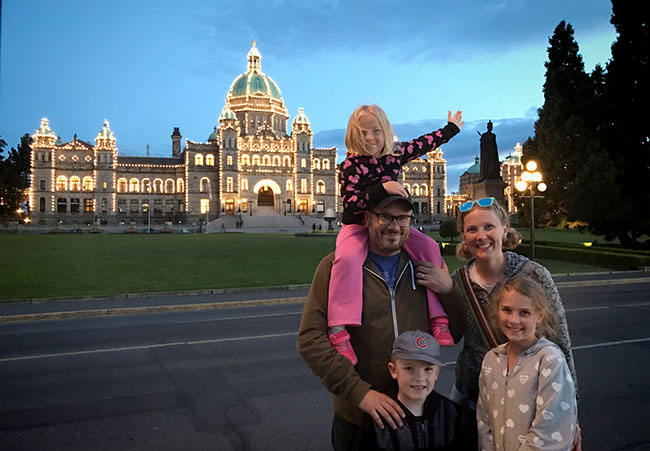 We finally made it to Victoria in British Columbia after hearing about it from so many travelers who spoke of it with stars in their eyes. Kim and I have always had a thing for the Pacific Northwest, but between the mountain views, the ocean air, and the old British charm, it didn't disappoint.
When we were preparing to board the ferry to return to the States, the customs officer seemed genuinely shocked to hear from us that people referred to it as a magical place.
"Huh," he shrugged. "I don't know about that."
I was surprised by his response, and a little saddened. I suppose I shouldn't have been. It's easy to take for granted the things that are familiar to us.
So who is right? The people who see Victoria as a magical place? Or the officer who sees nothing out of the ordinary?
I'd say they both are.
The truth is that so much of what we get out of life depends on our perspective. Of course, that perspective may spring forth from our circumstance, but we always have the option of changing it, if we'd like.
After twenty years of marriage, we can keep an eye out for all the flaws, imperfections, and annoying habits of the person we chose to spend our life with. Or we can notice the strengths that he or she brings to the relationship, and the endearing idiosyncrasies that we fell in love with.
Likewise, you can keep track of all the things you despise about your job, or choose to focus on the parts you enjoy and the good things that come from having it.
The world around you can seem ordinary, boring and filled with problems. But at the same time, magic is everywhere.
Seeing it is a choice.