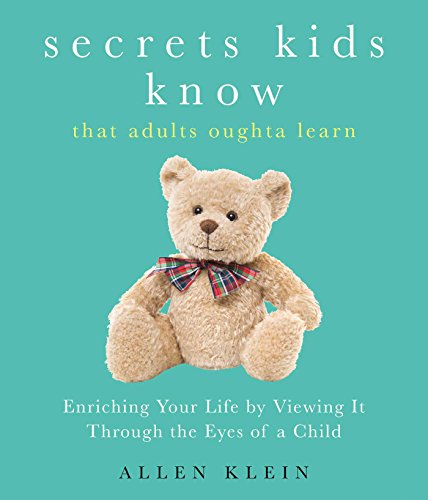 I had the great privilege of reading a review copy of Allen Klein's latest book, "Secrets Kids Know That Adults Oughta Learn: Enriching Your Life by Viewing It Through The Eyes of a Child."
It's a real gem.
If you like what this site is all about, you'll love this book. You know that I am a big proponent of being more like children. Heck, I've made a career out of it! Since we grown-ups tend to be out of practice, the best way to relearn is to hang out with children themselves. (It's one of the best perks of being a parent or grandparent.)
The second best way might be to read this book. It's filled with so many funny, poignant, and wise anecdotes and examples from children, and serves as a wonderful guide to enriching your life by to growing down.