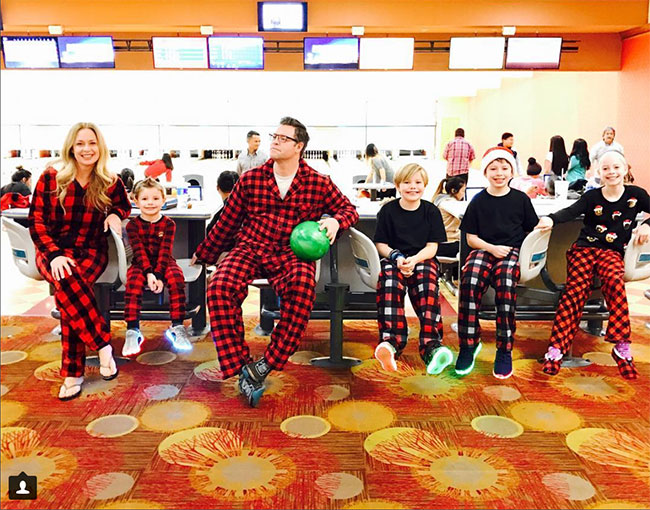 An Adultitis Fighter is someone who rallies against rules that don't exist and engages in ruthless, senseless acts of silliness that undermine Adultitis and its unadventurous version of adulthood. Once a month, we shine a light upon the most remarkable among us, holding them up as a dazzling example of what we should strive for in this epic battle against a formidable enemy.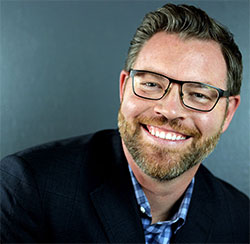 Jason Hewlett is a world-class entertainer and a hall of fame speaker who has brought joy and laughter to audiences all over the world. Jason is not only an Adultitis Fighter, he's an Adultitis Antidote. If you are struggling with a bad case, all you have to do is watch one of his videos and Adultitis will go running for the hills.
He is a talented singer, a gifted storyteller, and has the uncanny ability to make his face do things that shouldn't be possible. Perhaps his greatest superpower is not taking himself too seriously, which is an important quality for any Adultitis Fighter. The breadth of Jason's success is a testiment to the power of embracing silliness and willingness to look absurd.
It's hard to pick just one, but his impersonation of a velociraptor from Jurrrasic Park is probably my favorite:
For a taste of his singing ability, watch this performance, in which he rewrites popular songs for his daughter. The Lady Gaga rendition is priceless.
We know a lot of professional speakers, and sadly, some of them are not the same person on stage and off stage. I'm happy to report that Jason is as authentic as they come, both as a committed family man and as a person who is eager to spread joy wherever he goes, whether he's in front of an audience of one thousand, or just one.
In recognition of their efforts, Adultitis Fighters of the Month receive a special mini-canvas hand-painted by Jason (Kotecki), along with a certificate of honor, a sweet patch, and other Adultitis-Fighting tools. We asked Jason (Hewlett) some questions about how he fights the Big A and what advice he has for others…
* * * * *
What are some of your favorite ways to fight Adultitis?
Looking through photos even just in the past month it is incredible how important fighting Adultitis is to our family. Here are a few examples of the latest and greatest:
Volunteered to attend Scout Camp for an entire week with my son and his Troop, among the dust, grime, and uncomfortable night's sleep, no cell service, no WiFi, just full focus on these kids, an amazing time.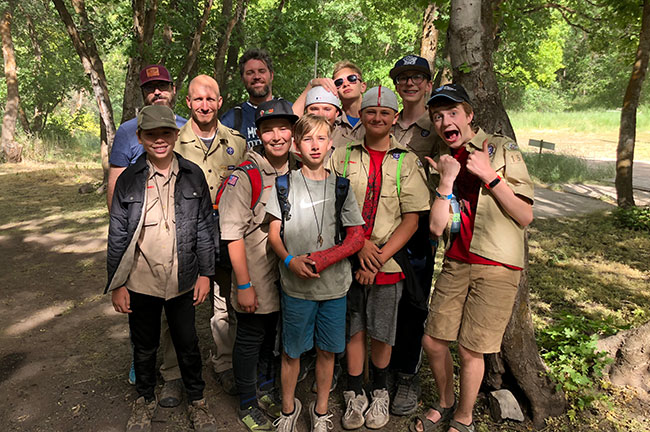 As a family, we are devoted to going all out for any reason to celebrate (I believe that is a Kotecki blog already :) Here you see us in full scout and American Indian regalia along with our fully decked out friends to celebrate our son receiving a scout award.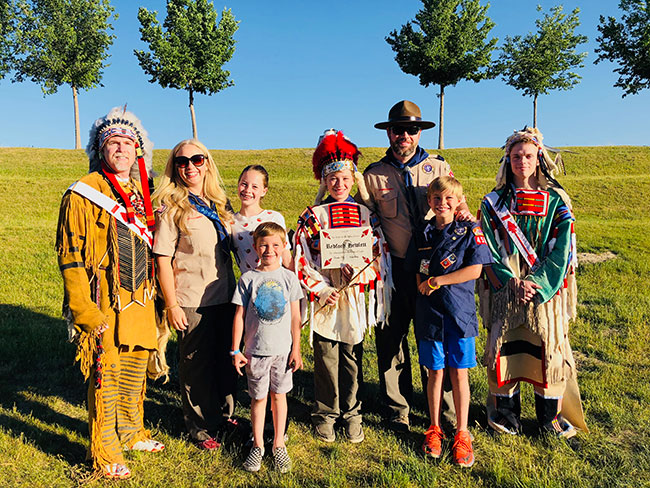 I had an important meeting I should have attended, but instead saw the sun setting and realized we could take the top off the Jeep and race up the mountain for a quick hike. Good choice. I'm not in the pic because I'm taking the photo, but I just love seeing my sons on this beautiful trail in Butterfield Canyon, Utah.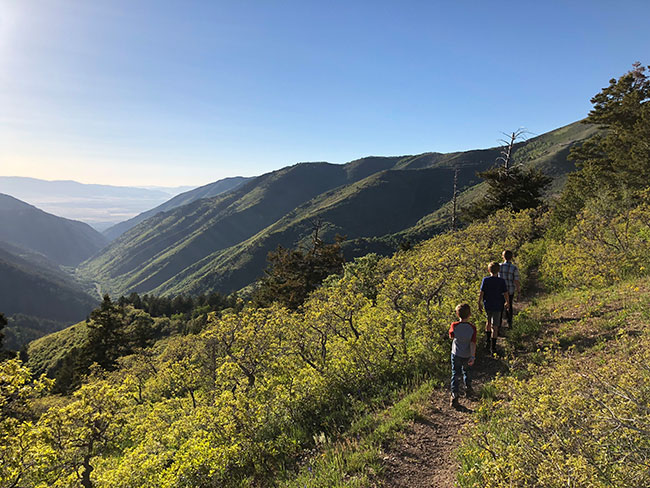 It is essential to always take selfies with bear statues, this one in Vancouver, B.C. in May.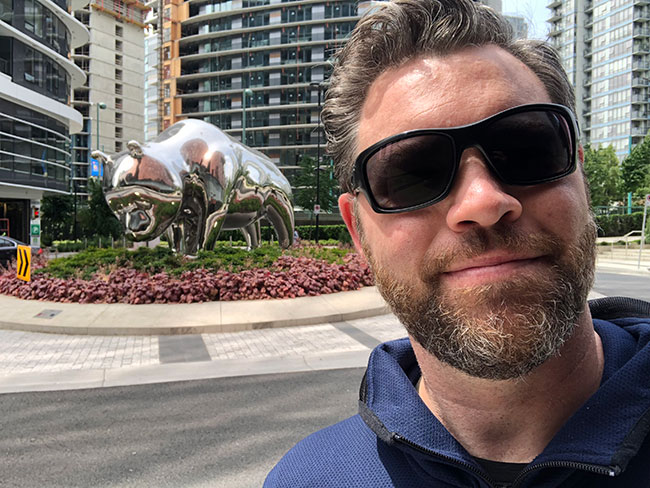 My sister, Haylee, came to town on a Monday. The kids screamed with glee upon her arrival and we promptly announced it a Hay Day (the 3rd annual), pulled them out of school for the day, and went to see the M.C. Escher exhibit (my favorite artist from my youth). This is way better than school and much more educational anyway.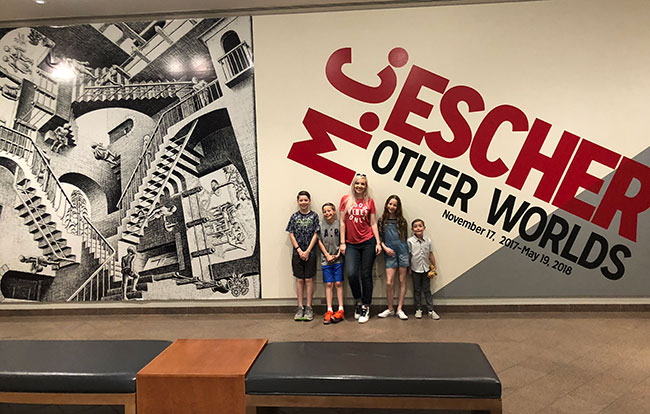 We were driving and saw a Chuck E. Cheese. Can you keep driving when your son points at it and wants to go? No. You slam on the brakes, tell your plans there will be a delay, and go enjoy the Chuck…and be terrified of the mascot at the same time.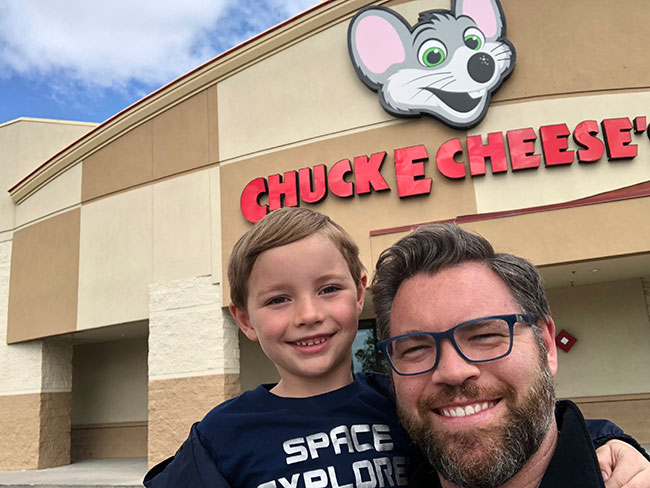 All dressed with my fast-growing daughter on a date. We went all out: Dancing, Dinner, and rocking out to Queen music in the car. Love this girl.
Who or what has been the greatest influence in your own fight against Adultitis?
It used to be TIME. The fear that it was slipping away and I needed to ensure I was doing youthful things with the family before the time expired. However, that is something of an adult way of thinking. So once time became the reason, it lost its luster. Now fighting Adultitis is a PRIORITY that has become a HABIT. We prefer it that way as a family, rather than feeling something is slipping away. In reality, the older we get the more important it is to fight Adultitis, so it's become a wonderful way of life.

What is something you loved doing as a child that you still do in some form today?
In order to be highly focused in getting things done quickly in business (running it from home) I enjoy placing my childhood favorites into the workday as a reward for myself. Work 50 minutes and play the piano for 10; work 90 minutes and take the dog for a walk/jog for 30; work for 45 minutes of real intense focus and go outside to play frisbee or help the kids with outdoor chores. Writing in my Journal is also a major part of every day, as well as reading & writing. I believe I still do everything I loved doing as a kid, now just making a living using much of it to make others laugh.
What is your strategy for dealing with people who are obviously infected with Adultitis?
My every day is something of an unspoken promise to live in a way I feel is best for my family and myself, meaning not the way most people think a person even has as an option. I am surrounded by those who think I have gone too far, who make fun of me for attempts at homeschooling, buying an RV and taking a 2 month trip with the kids, even my way of making a living seems absurd to most people. Where it used to bother me I now realize they mostly just wish they could do the same but are infected by their own way of thinking. I don't have to fight or argue much these days, just let life do the talking, and it's amazing how many people have gone from negative skeptics to literally telling me later on they wished they would have done things similarly. When we live it others notice and it helps them take courage to try the same.
What advice do you have for someone who is feeling overwhelmed by Adultitis?
Take a step back. Evaluate your finances. What do you really need? Can you cut certain things out in order to simplify your life? What can be minimized that is material in order to maximize what is spiritual and emotional? Downgrade a house, car, or job, in order to have quantity time with loved ones; give up a few personal hobbies or habits that become family time and fun priorities instead. No need to keep up with the Jones when you can see the Kotecki's or Hewlett's or others and say that's an example of how I want to live. I don't need endless finances, I need to live a life I create and accept God's blessings as I make the effort to bless other's lives along the way. And embrace spontaneous opportunities as often as possible.
Anything else you'd like to share?
Get your spouse on board and you're off to the races. Get the kids on board and your life, not someone else's on TV or in your neighborhood, is the greatest adventure of all.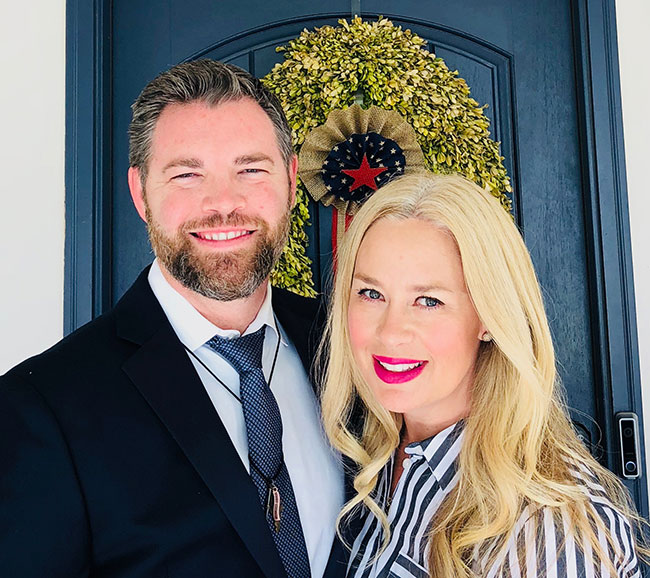 * * * * *
Congrats to Jason Hewlett, June 2018 Adultitis Fighter of the Month. Thank you for making the world more awesome!