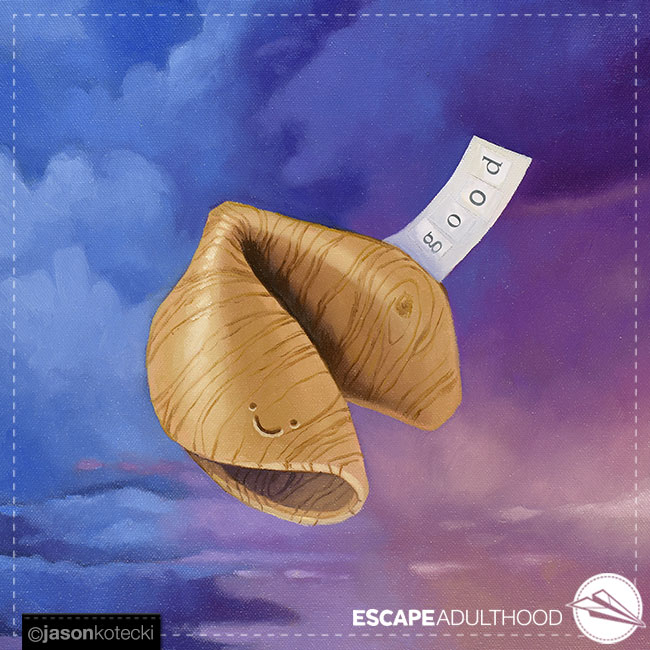 Lucky is winning a game of Candyland against my daughter.
Most things in life that seem lucky are often anything but.
I don't like how chalking up someone's success to a lucky break strips away credit. Not only from the person who worked hard, but also from God, who (often anonymously) orchestrated so many of the events and circumstances along the way.
Undoubtedly, where you are born, who your parents are, the color of your skin, and whether or not you grow up to be 6-foot-8 with the ability to jump over a school bus are completely out of your control and could all be considered "luck." And yet, having any of these so-called advantages is no guarantee for success, while not having them does not condemn one to certain failure. Every NBA draft class is filled with dudes who won the genetic lottery but won't last long in the league.
I could be all bent out of shape because my gifts are not advantageous to playing professional basketball. But we are all given different gifts that become our advantages. True joy and fulfillment is the result of fashioning a life that utilizes those gifts to the best of our ability in the service of others.
The Roman philosopher Seneca said, "Luck is what happens when preparation meets opportunity."
Luck is out of your control. But you know what isn't? Finding the courage, discipline, and persistence to try something that might not work. See also: Putting in the hours, perfecting your craft, and getting back up after you fail. Sometimes the hardest work is keeping your faith when everyone else paints you a fool.
You have the good fortune to be alive, right now, with an abundance of realized and untapped gifts and talents. What you do with them next has nothing to do with luck.
Want some good fortune? Be good at what you do, and be a good person.
Spend your life working on that, and the luck part has a way of taking care of itself.