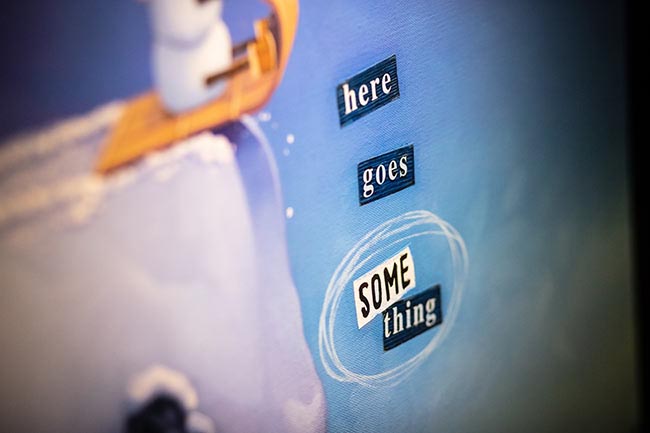 The third annual Wondernite was another magical affair filled with smiles, wows, and even a few tears. The exclusive art collecting event is where I premiere never-before-seen originals and limited edition artwork, but more than anything, the team and I strive to create an inspiring and entertaining evening of wonder.
I wanted to share a few thoughts (and a lot of photos!) from the evening. Enjoy!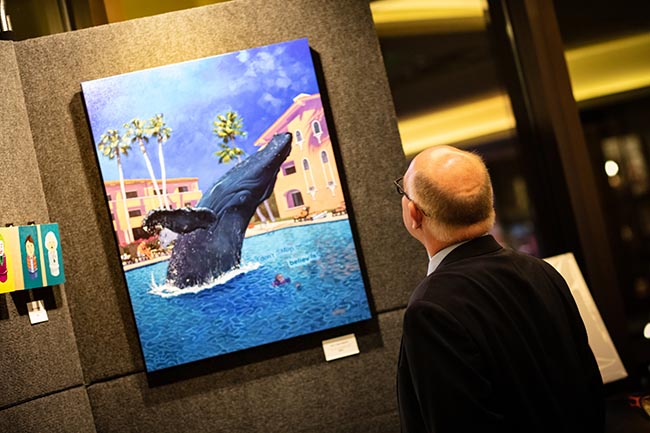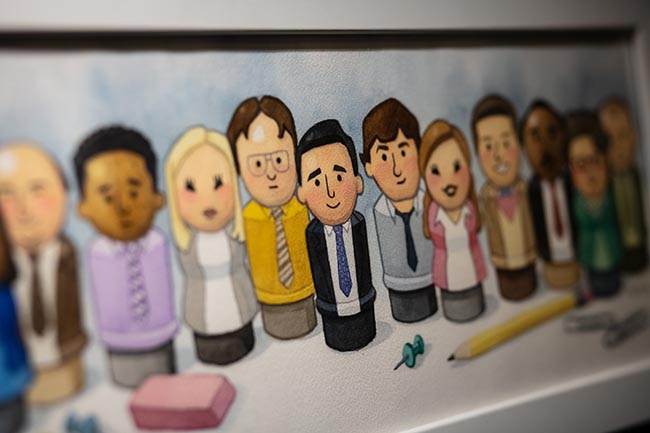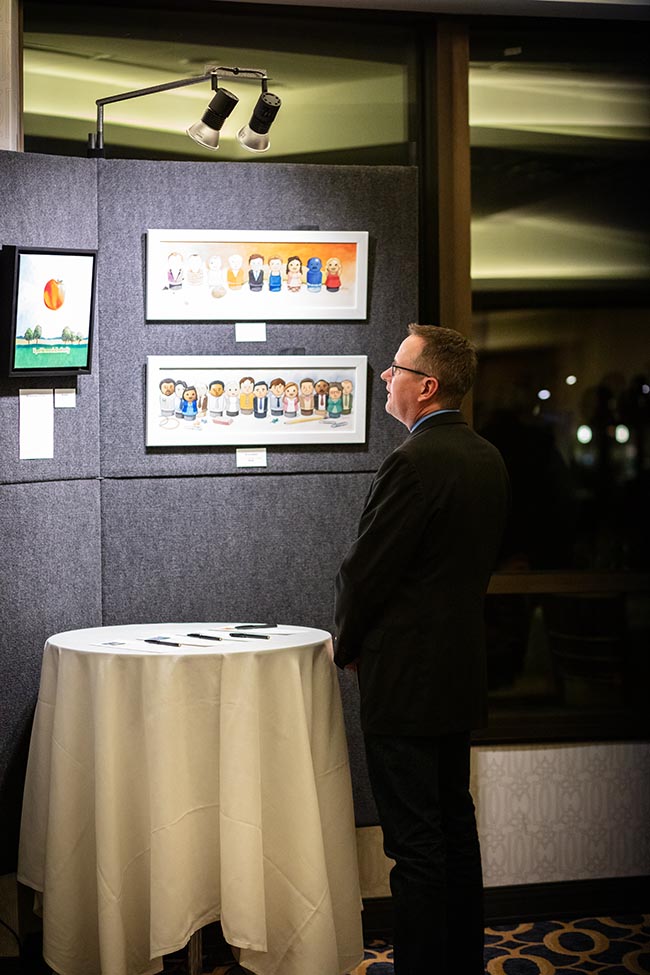 Guests came from all over to the top of the Park Hotel, with stunning views of the majestic State Capitol building, to enjoy a fancy night out and browse my newest creations.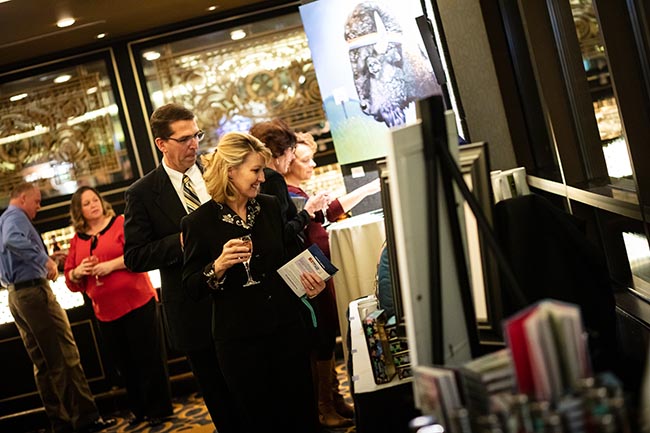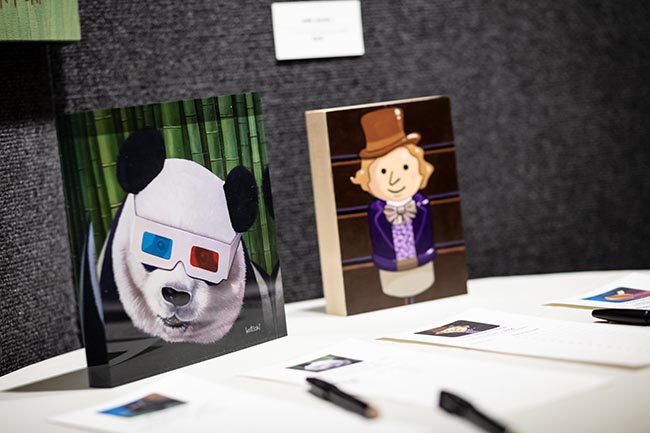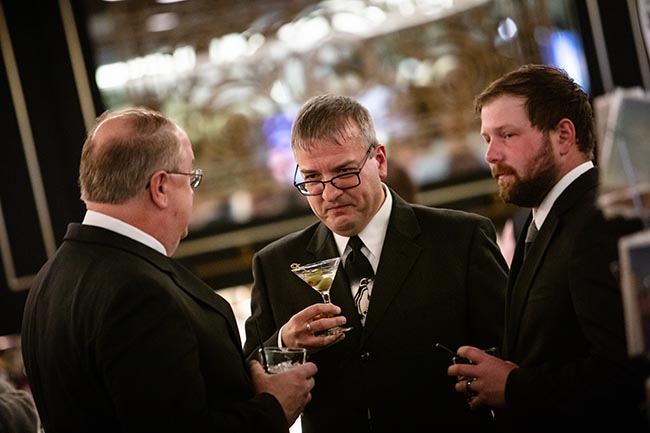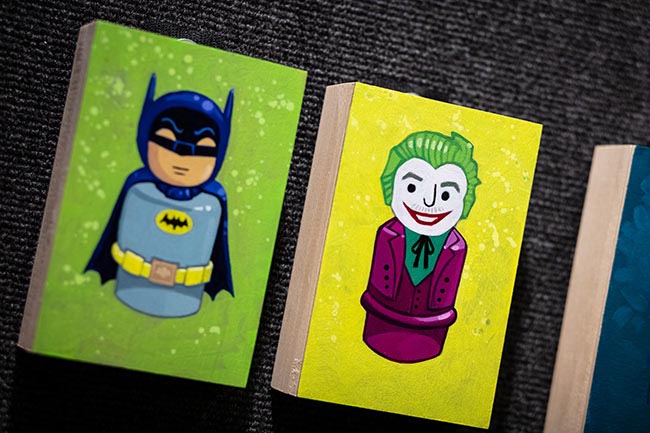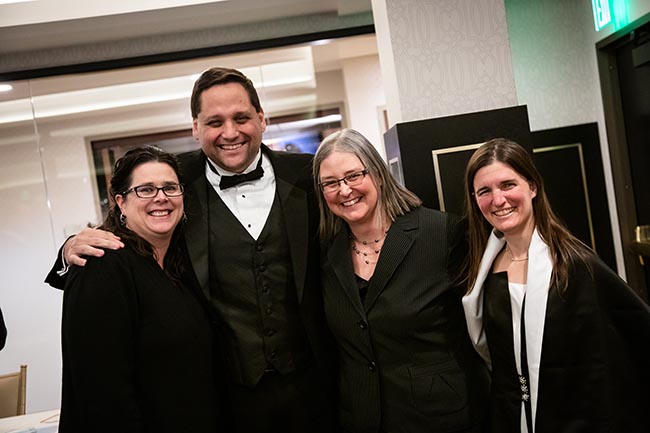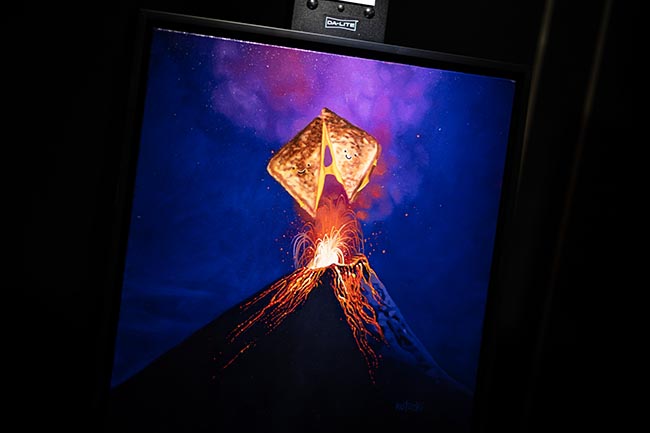 Along with the original art, we also have a ton of other fun goodies on hand, including our newest product releases, which make perfect gifts that accommodate any sized-budget.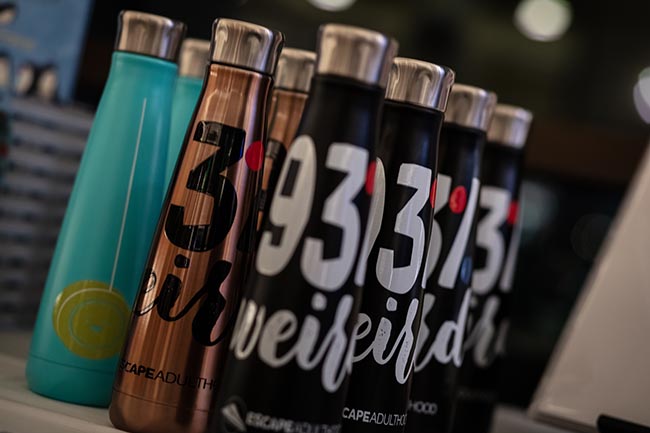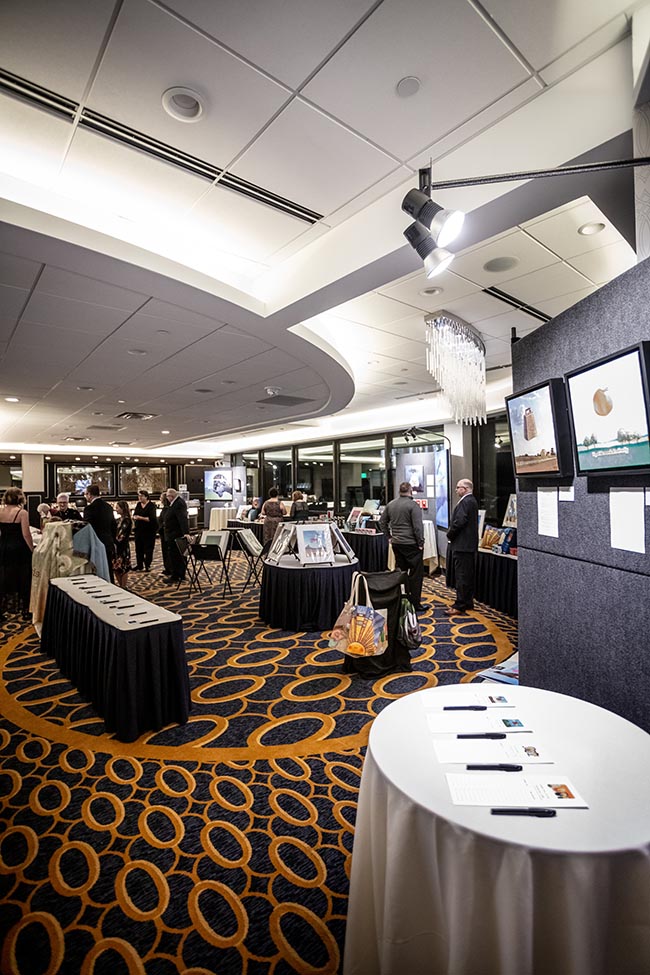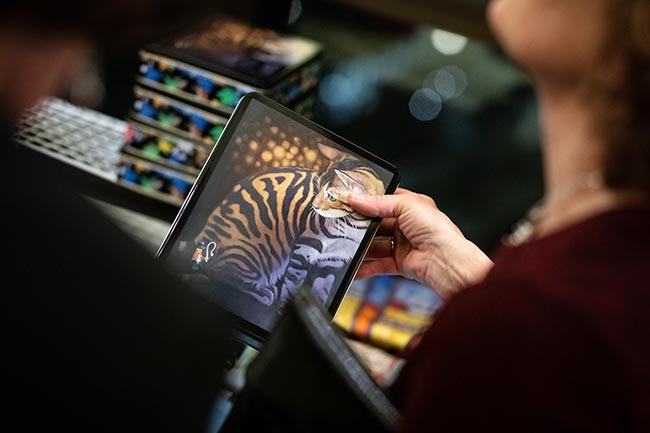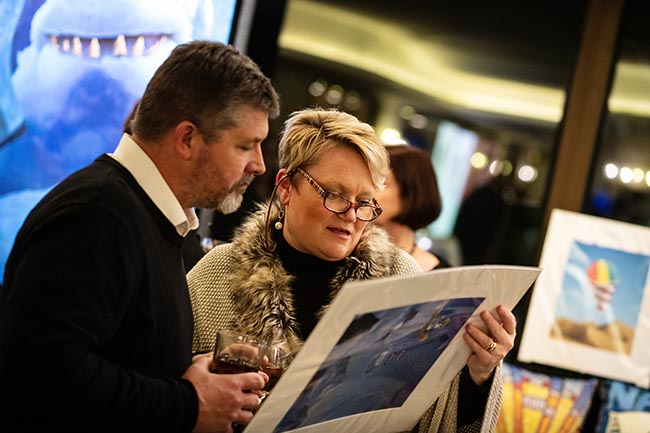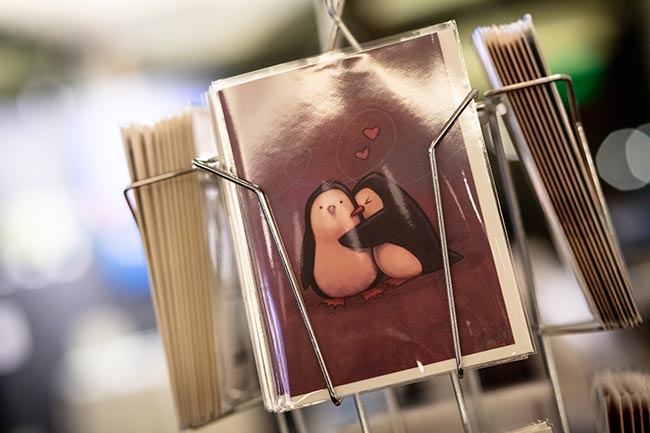 Kim and I were excited to have our children join us for the first time this year. We weren't sure how they'd handle the late night and the fancy dinner, but they were champs! They were there all day helping with set-up, and held it together through dinner and my talk. (I think they fell asleep one second after being tucked into bed!) We paid them handsomely in Legos and an awesome breakfast at The Old Fashioned the next morning.
Guests dined on their choice of prime rib or Atlantic salmon and enjoyed lively discussions with old and new friends.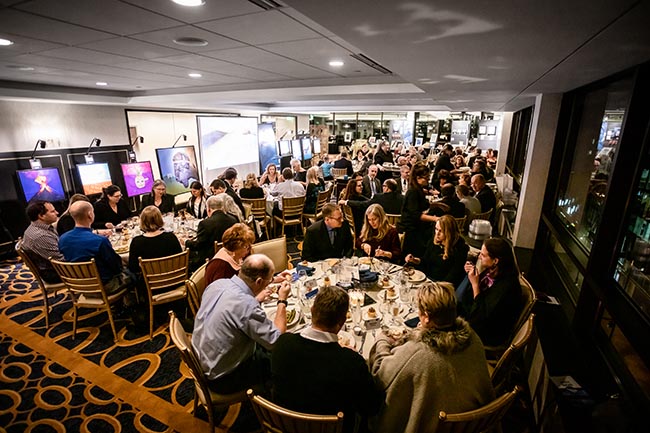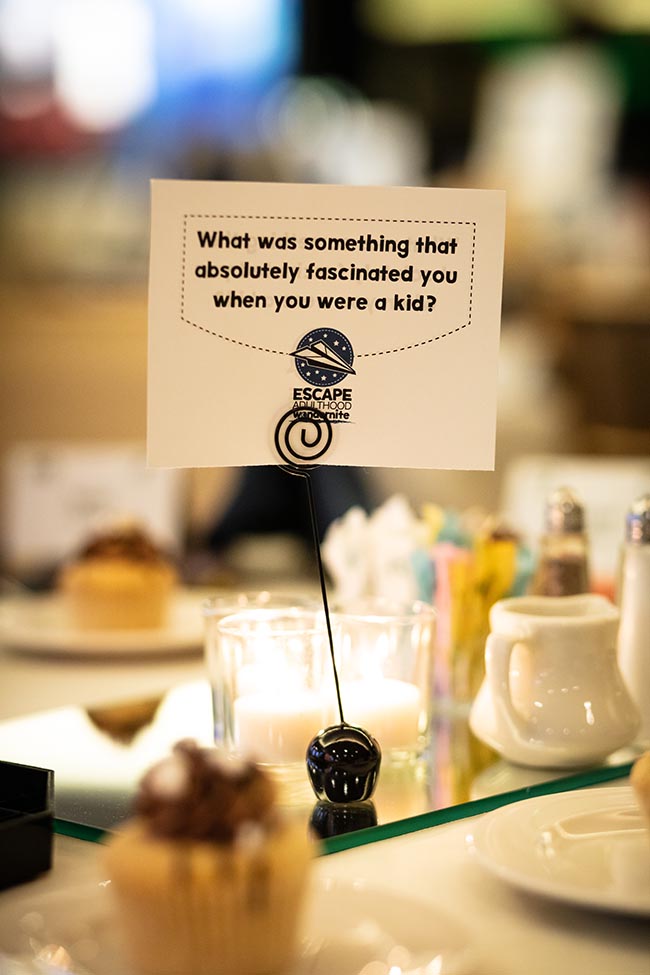 I think my son Ben's highlight was the personal bottle of tiny ketchup that came with his chicken strips.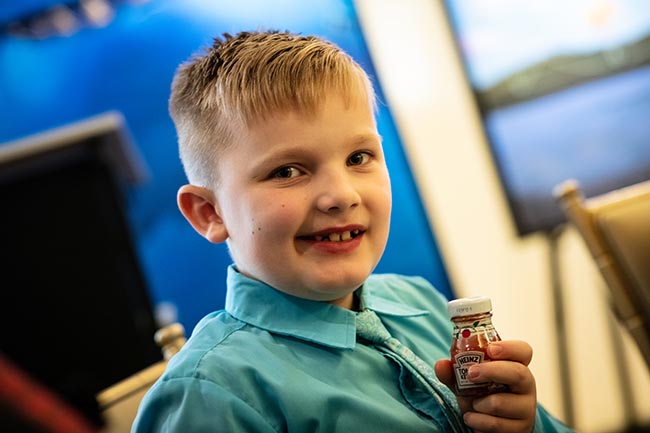 One of my new paintings was titled, "Time for S'Mores," so we commissioned the culinary geniuses at Daisy Café and Cupcakery to create s'mores cupcakes for the occasion…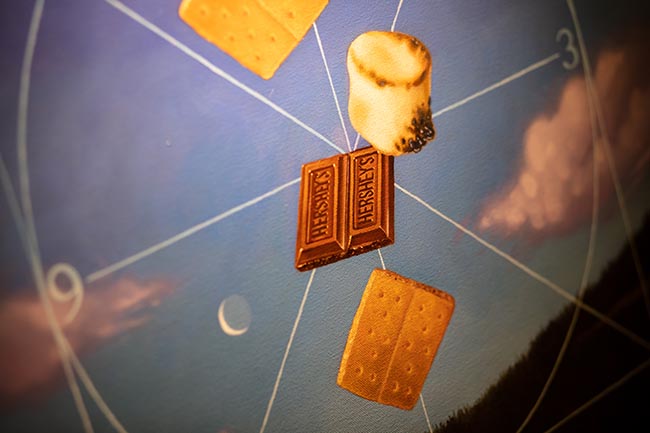 …complete with a yummy marshmallow filling!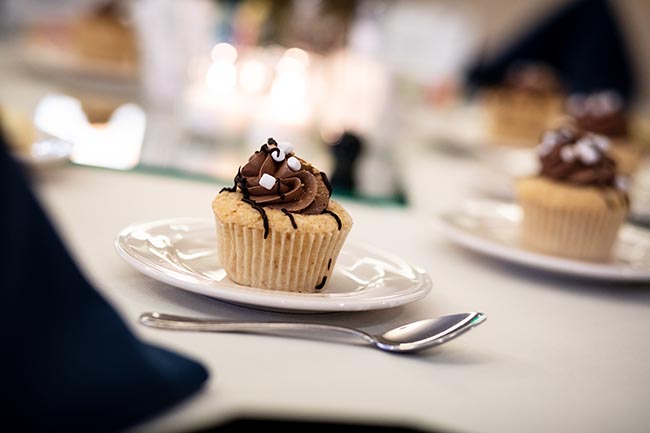 After last year, attendees clamored for the return of my brother Doug as auctioneer. And so we had a small live auction, filled with fun and extremely exclusive items, like a signed copy of an out-of-print Escape Adulthood mini book, and a framed original canvas proof from one of my paintings.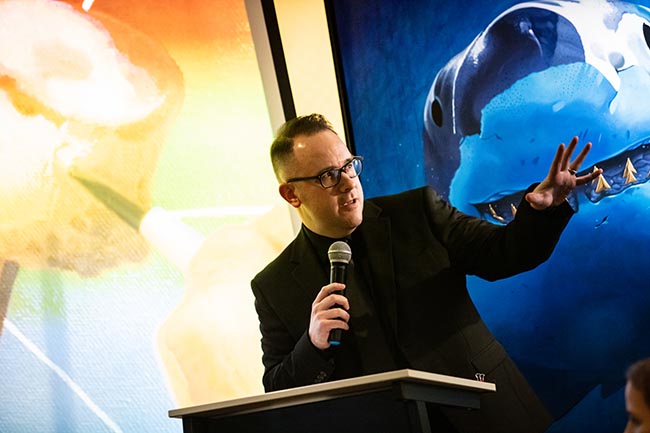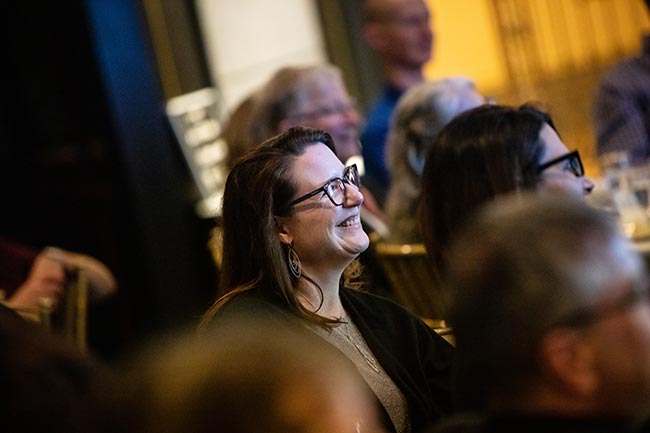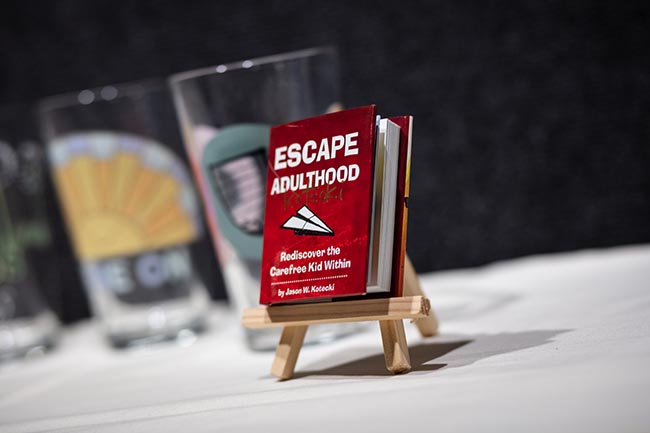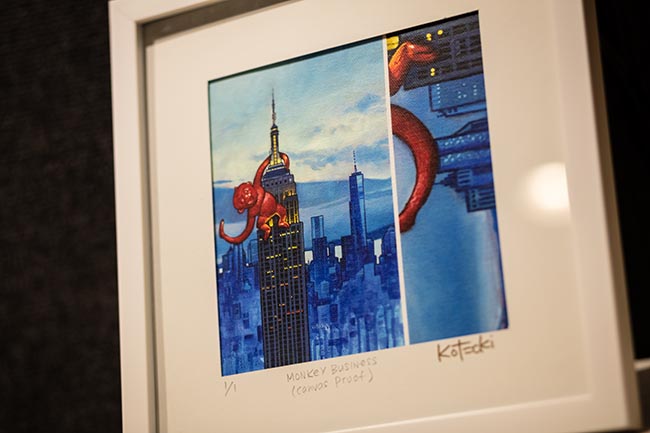 Kim surprised me by having the kids introduce me by "sharing something about Dad that other people might not know." Needless to say, I started my talk – in the words of Linda Richman – a little verklempt.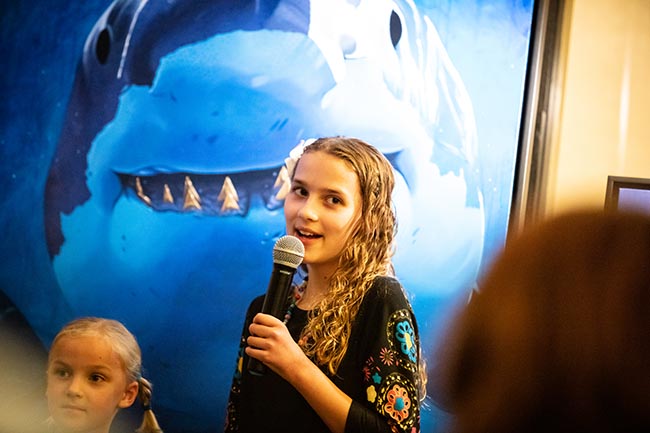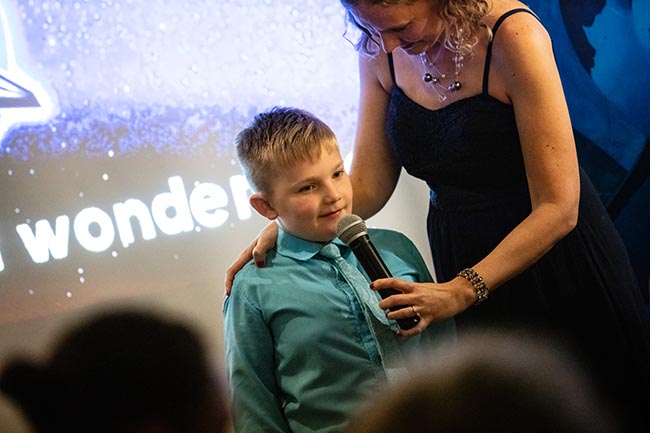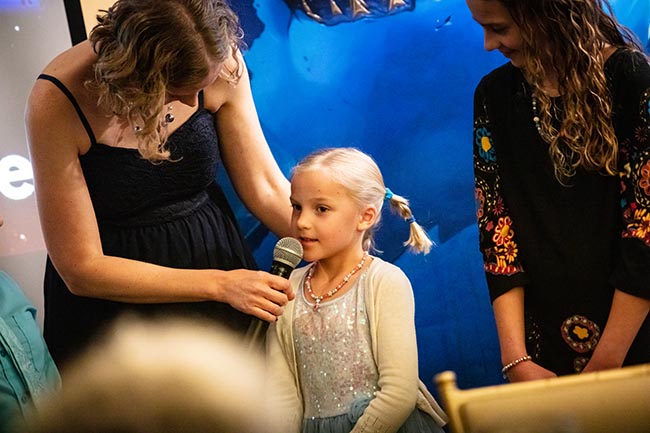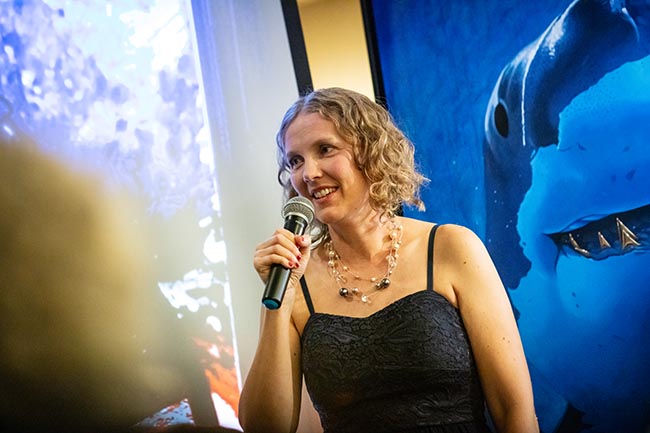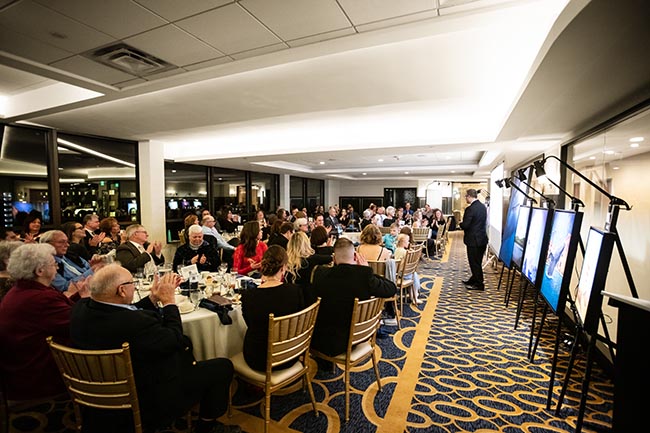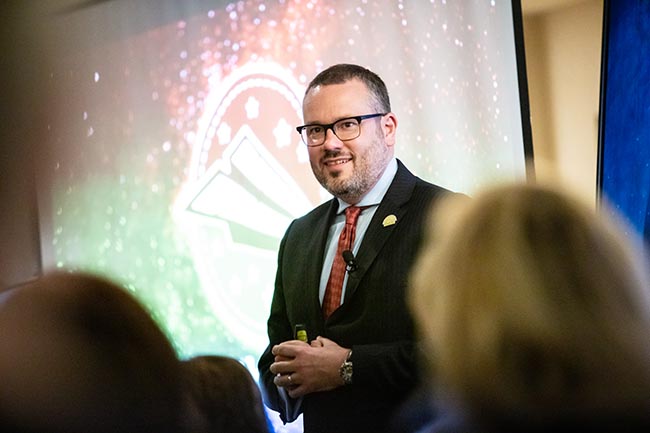 I love sharing the stories behind my newest pieces. Going beyond the hows and whys of color and form and subject matter, I explain the "why" behind each piece, telling stories and sharing ideas that always bring it back to the guests in attendance.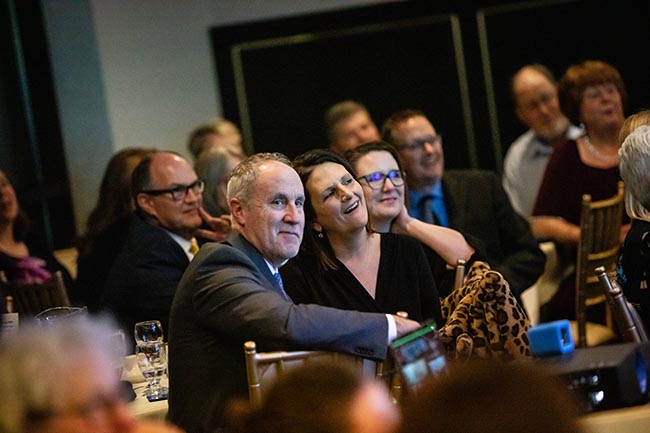 I see myself as a professional "reminderer," encouraging people to think about great truths they may have forgotten amidst the tumultuous daily battle against Adultitis.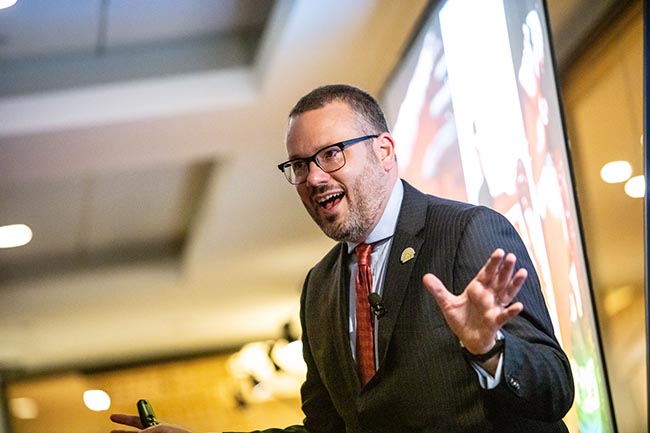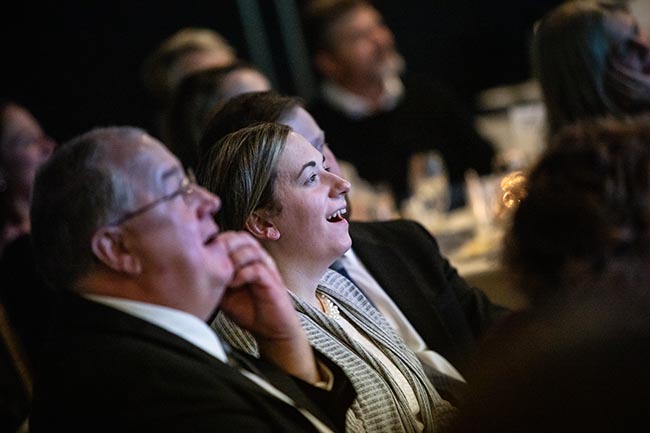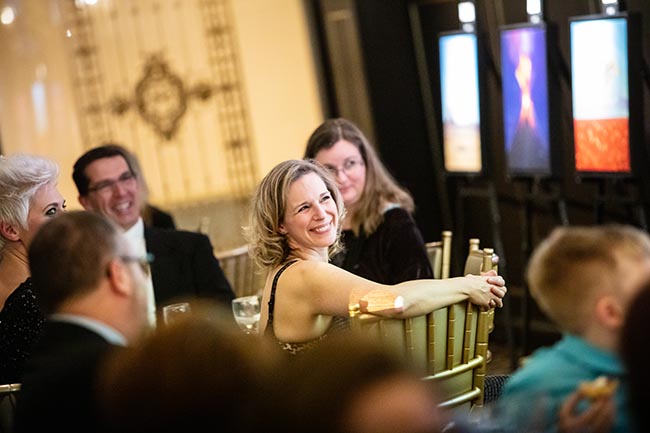 A number of folks took advantage of our VIP experience, which included sitting at the head table with me, Kim, and our kids. We shared a bottle of champagne and each person received a special original drawing from yours truly.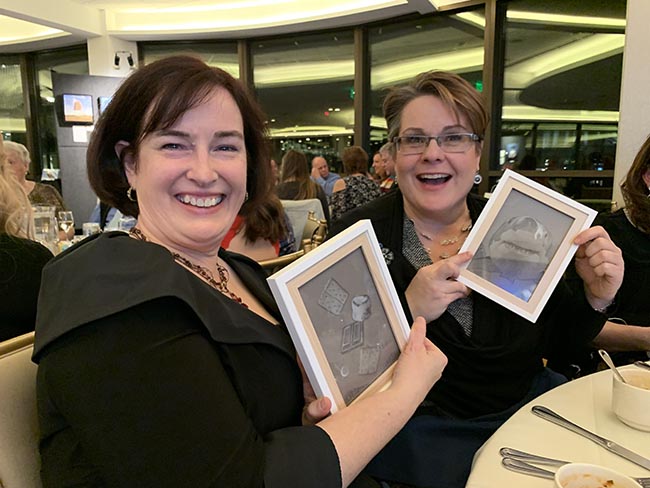 The last story I shared was about the largest painting I've made yet, featuring a great white shark sporting gold teeth, entitled "Pretty Darn Great."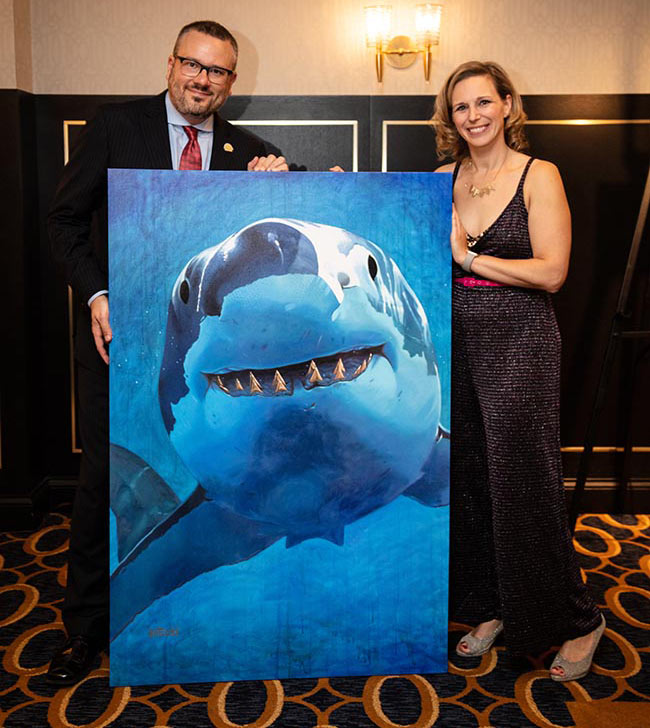 I admitted that I often chase shiny objects to show the world my worth. But like a shark who is losing teeth on the regular, these shiny objects don't last. Then we surprised everyone with a real shark tooth, my hope being that by receiving this shiny object, they'd be encouraged to stop chasing after new ones, and be reminded that they are already pretty darn great.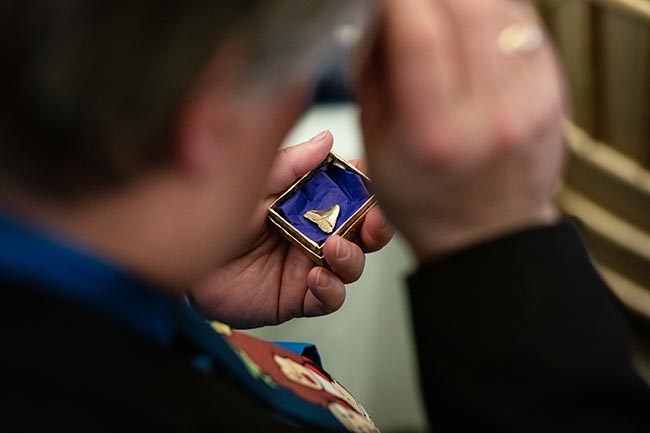 Each gift box also included a unique, hidden blessing to encourage them.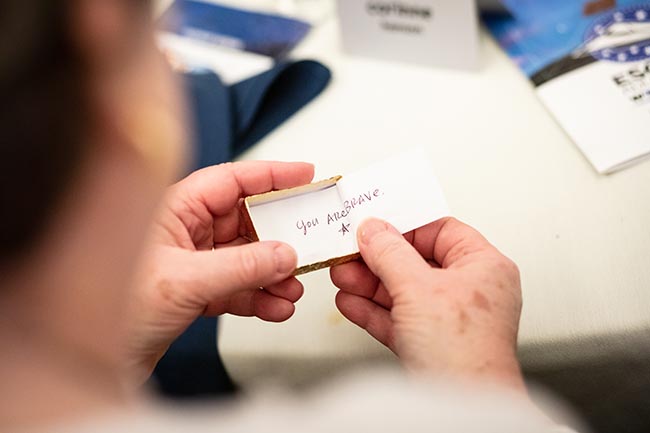 It was another memorable and magical night. Thank you to everyone who attended, brought a friend, and made a purchase, especially the many new and old collectors of my original paintings. I am so honored have your support and encouragement for my art and our mission!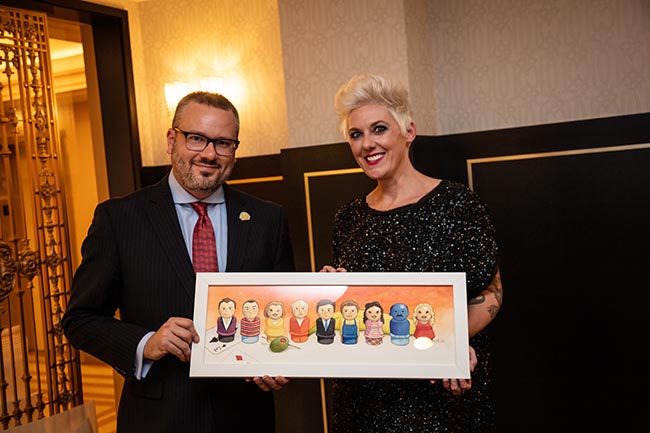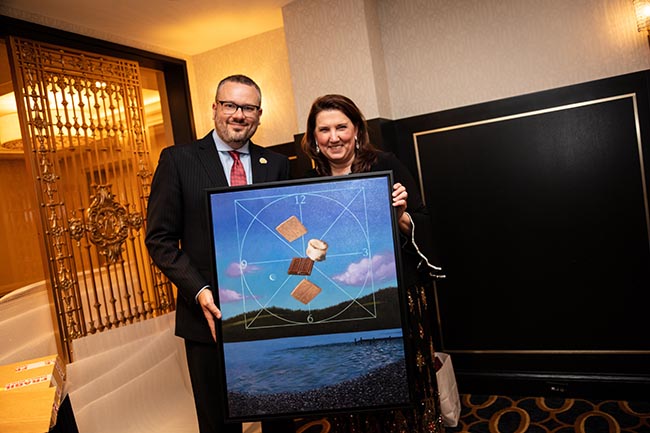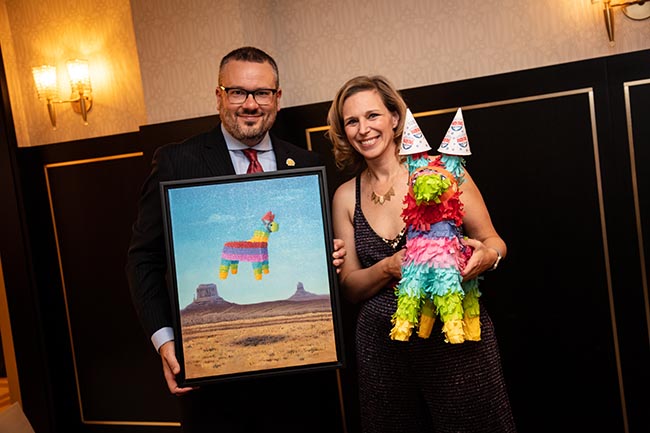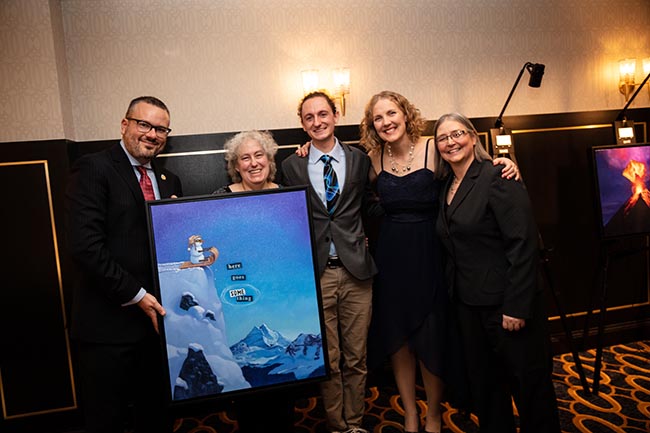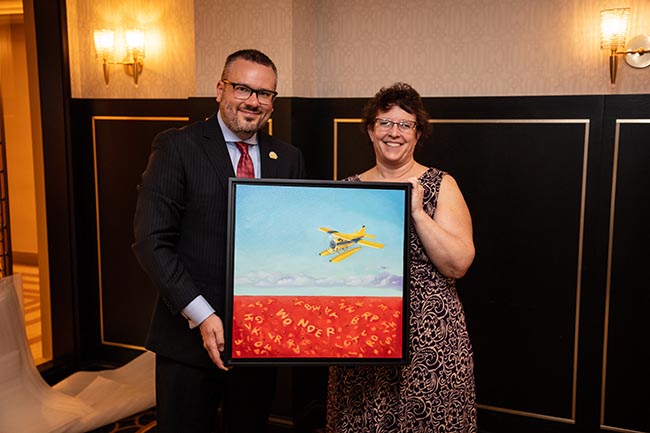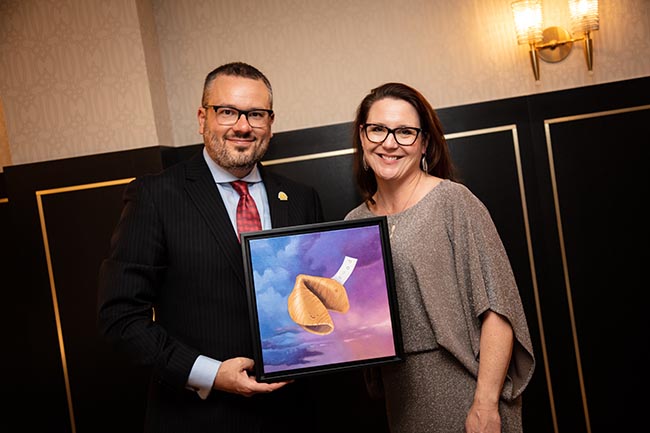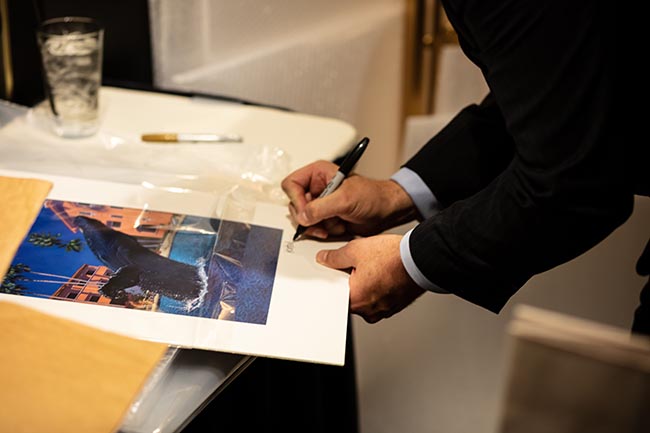 Of course, an event like Wondernite doesn't happen alone. I am so grateful for the awesome team that helped with set-up, clean-up, checkout, and generally making the night run smoothly. Thank you to Jenna, Sue, Doug, and Katie (as well as my pint-sized indentured servants who cheerfully contributed as well!).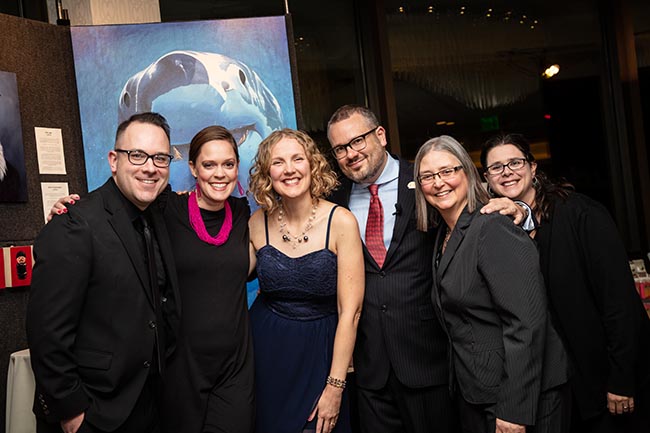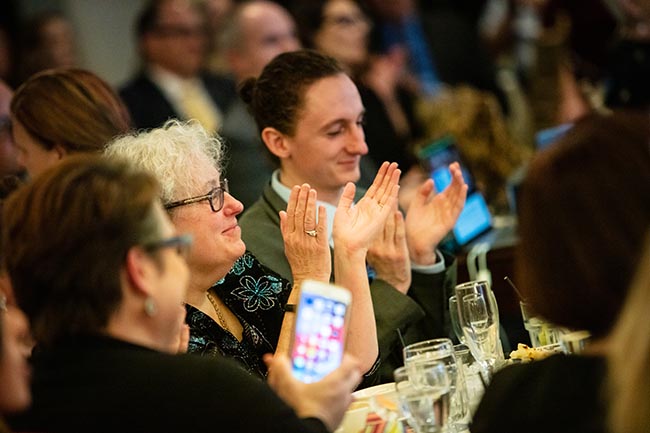 Want more photos? Check them out here.

And if you'd like to be the first to know when tickets go on sale for the next Wondernite, be sure that you're an Escape Adulthood Insider to stay in the loop!