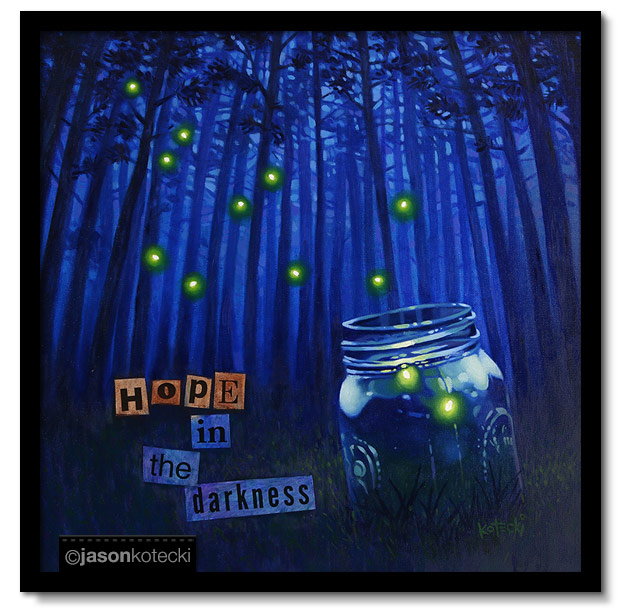 I just finished up this painting while my family and I continue to practice social distancing, cooped up together at home. Being in the studio has been a wonderful way for me to unplug for a bit and lose myself in act of creation. I have so many ideas bubbling up right now!
The original idea for this one has been sitting in my sketchbook for years, inspired by the song "Ghosts That We Knew" by Mumford & Sons. I revisited the idea during this crisis, as it seems to be a perfect message for the time.
So give me hope in the darkness that I will see the light
'Cause oh that gave me such a fright
But I will hold as long as you like
Just promise me we'll be alright
Amidst a lot of sadness, grief, and uncertainty, it's easy to lose hope. But we only need a small flicker of light to remind us that hope is never lost, even in the darkest moments. I hope this piece encourages you.
👉 You can get an 11×14 print here. (Original is already sold.)
Here is a time-lapse video of me making the painting, accompanied by the wonderful song that inspired it: