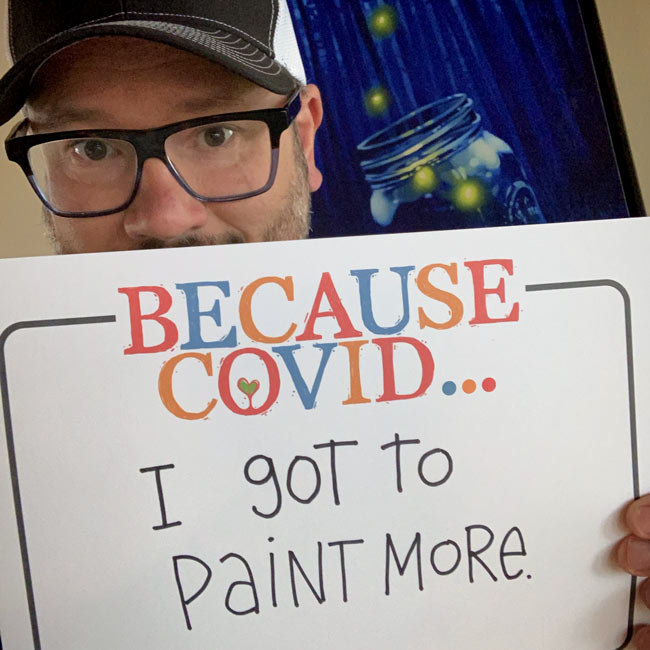 Life got turned upside down for everyone in 2020. Virtual meetings. Mask mandates. Toilet paper shortages. All of it…because COVID. The COVID-19 pandemic was a storm that affected all of us, in many different ways. It wrought a lot of pain, tragedy, and devastation. But if you look closely, you might have noticed that good things can come from an unwelcome pandemic. Closer relationships. Unexpected blessings. Surprising opportunities for growth. All of it…because COVID. 
We are launching a new initiative, and we invite you to join us in contributing to the healing process by bringing more light into the world.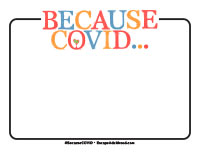 The #BecauseCOVID Project is not about minimizing the pain or making light of the loss we experienced. It's about looking ahead with hope by looking back with gratitude at the positive developments that blossomed in the wake of the storm.
👉 You're invited to download and print this PDF. Then write in your COVID blessing and share it on social media by tagging @escapeadulthood and using the hashtag #BecauseCOVID
Lend your voice to the chorus of those with a good story to tell about the worst year ever.