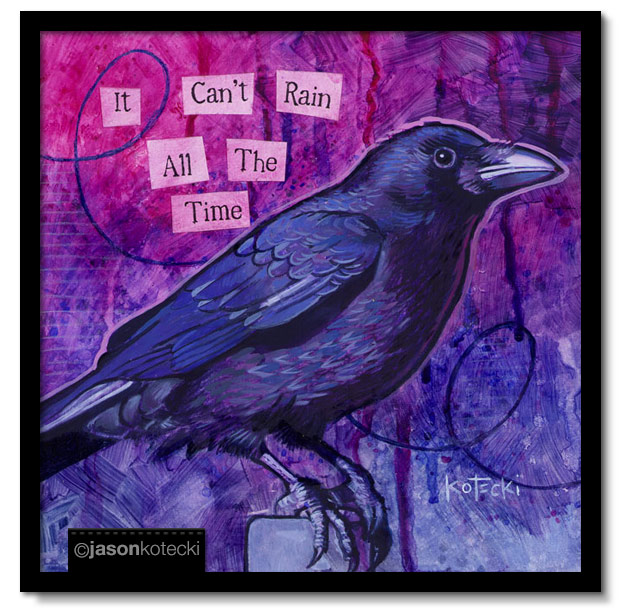 The baseball deflected off the bat, soaring high and out of play. It reached the roof over the grandstand above us, but I suspected it might roll back. It did. I watched as gravity reversed the ball's course and it fell back into the crowd. Hitting the aisle about twenty feet away, it ricocheted wildly off the concrete, and raced through a forest of arms, right toward me. I kept my eye on the ball and relied on the instincts and reflexes honed in my days as a second baseman. I alertly shifted my hands to my left and the ball stuck.
I had just caught a foul ball at Wrigley Field on Father's Day weekend.
Still in shock as I handed the ball to my son (but acting like it was no big deal), I wondered, What are the chances?
There were about 37,000 fans in attendance. According to foulballz.com, roughly 46 foul balls are hit per game. Assuming 25 actually made it into the crowd, I had a 1 in 1,500 chance of catching a foul ball that day. The weird physics in play that conspired on my behalf makes it feel even more unlikely.
To top it all off, the Cubs won after hitting 3 home runs in one inning and scoring six runs in another. We got to sing "Go Cubs Go" with the Wrigley Field faithful.
What a difference a year makes.
You see, exactly one year earlier — to the day — a kind neighbor was helping me clear trees from our driveway with a chainsaw so that I could make it to the airport for a speaking engagement. A 112-mile-per-hour straight-line wind had descended upon Sheboygan the night before, ripping 150 trees out of the ground in a matter of seconds, leaving a splintered mess in its wake.
What are the chances?
For weeks on end, we lived with the constant reminder of the trauma, as our backyard was a jagged landscape of splintered trees and shredded memories.
We had to hire professional lumberjacks to take them all away, leaving behind an uneven patch of land, a bumpy scar reminding us of all that was lost.
Eventually, fifty-seven dump trucks of dirt were brought in and the land was leveled. Grass seed was sown, but for a long time, it lay barren and lifeless.
Progress was being made, but it was happening so slowly that it seemed like life would never return. The financial aftermath still hangs heavy over our household.
But exactly one year later, not only did I experience the highlight of catching a foul ball at a Cubs game, but I sat at the edge of our bluff, overlooking the grandeur of Lake Michigan.
With my bare feet in luscious green grass.
It's a reminder to me of the baffling duality of time. It goes from dragging on mercilessly to passing by in the blink of an eye.
We went from, "Will this fresh hell ever end?" to "Wow, that happened a year ago?"
When things are going bad, it feels like time stands still and the odds of a turnaround seem impossibly low. Yes, good times are fleeting, but so are the bad.
As the young girl reminded Eric Draven in The Crow, a favorite movie of mine, "It can't rain all the time.
Blessings can appear out of nowhere when we least expect them. If you're in one of those "will this ever end?" periods right now and you need to know the odds of a turnaround, take heart.
The chances are very good that something amazing is about to happen.
---
🤔 I wonder…what is the most amazing unlikely thing that happened to you in the last year?