When British physician Thomas Wedgwood was 31, he produced the first photograph. At the age of 31, French Egyptologist Jean Francois Champollion deciphered the Rosetta stone. And Eli Terry introduced the free-trial, no-money-down sales method.
A few weeks ago, I also turned 31.
I wonder if something I'll do this year will be important enough for historians to make note of. (You too can find out what great things people accomplished when they were your age.)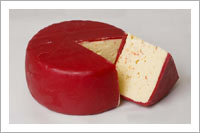 I'm pretty happy with how my life has turned out so far, although it's almost nothing like I imagined when I was growing up. When I was much younger, I was very shy, and pretty much afraid of absolutely everything. I wondered how I'd ever make it in the real world, and sort of worried that I might end up as one of those weird mysterious guys who never leaves his apartment and smells like cheese.
As I got a little older, those fears faded away. I imagined that by the age of 31, I'd be married to a brunette, have at least two kids, own a home, and be working as a very successful freelance sports illustrator. If you would have given me that as an option when I was 18, I would have taken it and never looked back.
My life is nothing like the one I once pined for, but somehow I'm quite happy with how things are going. I'm still living in an apartment that is crammed with more products than a flea market, no one is paying me to draw pictures of Peyton Manning, and although a godfather four times, no one calls me Dad — yet. Oh yeah, and a certain blonde snuck under my brunettes-only radar.
Things may not be how I imagined they'd be, but I'm sure thankful for where God has led me.
After one of my speaking engagements in Atlanta a few weeks ago — the day after I tuned 31 — a man came up to me. He was an older guy, overflowing with wisdom. He was one of those strangers that when he talks to you, you automatically get a sixth sense that you better darn well stop what you're doing and pay attention.
He was very complimentary about my program, and he began to tell me that I would soon find myself in a place where I'd have to start making decisions about where to focus my time. He spoke not of potential, but of an assured reality. "You'll need to switch your thinking from local to global," he said. "There's a tsunami coming, and it's about to hit your shores."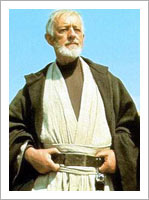 I felt like I was having an Obi Wan Kenobi moment. I looked around to see if Yoda was standing nearby. Nope. It was just me and this guy named Don.
As I unplugged my laptop's power cord and began to roll it up, Don kept talking. I wish I could have taped our conversation. I remember the part about the tsunami. And I remember him talking about people that I'd have an opportunity to impact.
"I'm sure you already get a lot of compliments now," he remarked. "But you have no idea how many people you will impact. Someday, you'll receive a letter from someone you don't remember telling you how much you helped them. You'll have people coming up to saying that their grandma saw you years ago, and she always reminded them about something you said."
I get excited by the thoughts of some sort of "tsunami of success" washing over our little endeavor, but I get even more excited imagining that when I die, I'll get to see what kind of impact this life of mine had. I guess it's no surprise to say I'm a fan of movies like Mr. Holland's Opus and the book, The Five People You Meet in Heaven.
It was a very encouraging and uplifting conversation, to say the least. I don't know if this tsunami Don spoke of will make an appearance this year or not. But I feel like a lot of what Don said is true. I guess that's why I am so excited by how my life has developed, even though it's nothing like the life I dreamed of thirteen years ago. If you would have told me then that at age 31, I'd be childless, wouldn't own a home, and most of my job would involves something other than drawing, I would have been pretty disappointed. But that was before I learned that success has very little to do with how much money you make, how big a house you have, or what you do for a living. It's about the positive impact you make in the people that cross your path.
None of us know the total effect we'll have on the lives around us. You may never see the impact your smile, your kindness, your words of encouragement will have on strangers, friends, or family. It may not even be noticed by historians who chart the great accomplishments of mankind.
But every single positive impression you make in another person's existence is a jewel in the crown of a successful life.
[tags]tsunami, Mr. Holland's Opus, Five People You Meet in Heaven, Peyton Manning, successful life, make a difference, great accomplishments[/tags]