Is anytime of the day a good time to watch the news? I don't know about you, but whenever I watch the news, I end up feeling angry, or sad, or frustrated, or disappointed, or overwhelmed, or hopeless, or some combination of the above. Most news telecasts are very early in the morning, or very late at night.
Do I really want to start my day with an order of doom and a side of gloom?
Or, for that matter, why would I want to finish off my day with big dollop of cynicism on top?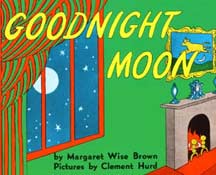 In our latest podcast, Kim and I spoke with Jen Robinson on the topic of children's books. Jen mentioned that she almost always ended her day with a little bit of reading. Kim noted the irony of how many children end their days with a parent reading them a story, while many adults end their days with the evening news. Maybe that's why, according to the National Sleep Foundation, approximately 70 million people in the United States are affected by a sleep problem. The Adultitis monster is no longer under our beds… it has taken up residence in our heads.
Jen said that one of the things she likes about children's books is that the characters and stories seem so much more epic and heroic. It's hard to get that from 10-second sound bytes on the evening news.
What would the world look like, as Kim suggested during the interview, if everyone finished their day with stories filled with big dreams, happy endings, and good triumphing over evil? Would our sleep problems go down? Would the morning commute be more cheerful, or at least more civil? Would families be stronger, students be more eager, and CEOs be more likely to do the right thing?
I wonder.
I'm not advocating that we bury our head in the sand, ignoring the reality around us. But is the news really reality, anyway? I see more jerks, idiots, and malcontents on one news telecast than I do in a whole month of actually living my life. Besides, I still have a pretty good idea of what's going on even though I rarely watch the news. The important things have a way of getting our attention.
It would be cool to see the effects of an entire nation trading in the evening news for a few pages of a good children's book. (Looking for some good ones? Besides Jen Robinson's blog, check out Bookwink.com and JustOneMoreBook.com.)
What do you think? Would we see any kind of difference? Or am I just being crazy and idealistic?
[tags]children's books, children's literature, Jen Robinson, Bookwink.com, Justonemorebook.com, news, sleep problems, sleep disorders[/tags]