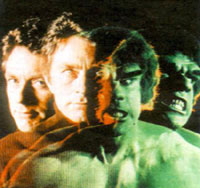 Change is freaking scary, no doubt about it.
But you know what else is? Realizing that your time is almost up and thinking back on all the things you wish you would've done but didn't. (Because it would've required a big, freaking, scary change.)
I recently reconnected with an old college friend. After exchanging pleasantries about how life has gone since we graduated, she asked me an interesting question. It went something like this:
You mentioned that your career (and probably life in general) was scary at times. I would like to know what it is that scared you and how you dealt with that. I've long considered a career change.  It's something that's been rolling around in my brain, and I'm finding that change to be scary too.  I have this fear of making the wrong decision, of failing, and strangely, of success too. So hearing your story and knowing that you've had success in pursuing what you love will help me. This question is a bit forward, I know, but I definitely admire you guys for sticking to who you are and what you believe.
Talk about a loaded question. But it's definitely one worth answering, and maybe my answer can serve as encouragement to others as well.
First of all, the picture is not complete until you understand that when I was young, I was shy and scared of almost everything. Seriously. I was petrified of trying new things, meeting new people, and any sort of new change in general. For instance, I was the only kid in my class who cried on the first day of kindergarten. I quit t-ball about three seconds into my first game because I was terrified of all the unfamiliar kids sitting next to me on the bench. And I routinely turned down invitations to do stuff with friends if the activity in question was even marginally threatened to encroach outside my comfort zone. Yep, I owned quite a few pairs of scaredy pants.
My parents think it's a miracle that now I have a job that has me speaking to thousands of people — strangers, even! — all across the country. And the things I've experienced in the last few years would've have given a younger me a conniption just thinking about them (giraffe kissing included).
So what changed?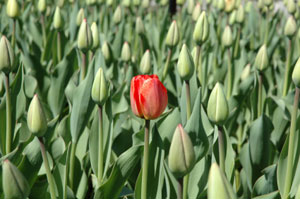 A couple of things. First, when I was in my late teens, I started to consider what my life would look like at the age of seventy if I continued down the same road. I stumbled upon a quote by Anais Nin that reached out and grabbed me by the throat:
"And the day came when the risk to remain tight in a bud was more painful than the risk it took to blossom."
Bam. Everything my mom had been trying to warn me about for years was summed up in that single poetic line. Growing up, it was always easier, safer, and more comfortable to stay in my little comfort zone cocoon. It was a no-brainer. But when the specter of regret entered into the equation, I finally understood that staying in the cocoon, or "remaining tight in a bud," was way more risky and painful than facing change. For without the change, my life would never be able to truly blossom. Something about that quote really hit home, and I decided right then and there that I didn't want to end up as a grumpy seventy-year-old sitting on a park bench somewhere asking, "What if?"
The other big moment for me was getting to really know God. I had gone to Catholic grade school, but primarily saw God as the head honcho of many great historical figures, and as a supernatural Santa Claus who lived in Heaven. That all changed when I went on a retreat while I was in junior college. From that day on, Jesus — and all of his associates — became a huge part of my life. Among many other things, I was able to see that 1) God had created me for great things (and my dreams, talents, and passions were clues to what those great things would look like), 2) seeing those great things come to fruition would require some major life change, and 3) with God by my side, there is really nothing to be afraid of.
Fast forward a decade, and I still get a little apprehensive of new situations. But God has helped me to see that those new situations often lead to a lot of fun and opportunities to be that person he knows I can be. And you know what? They're not nearly as scary as they used to be.
As a business owner, I get scared when we invest money in something I'm not exactly sure will work out. I wonder how the bills will get paid. I'm scared of failing big, ending up in bankruptcy court and taking up residency on some street corner with a coffee cup collecting small change. But I maintain perspective. I look back at all the small victories along the way, all the people who have been touched by what we do, and how far we've come.
That gives me confidence.
And I keep an eye on the big picture, reminding myself that I'd rather take a risk and collect a few scrapes and bruises than sit on the sideline and miss out on what might have been. I understand that the bad decision and mistakes I make (and I've made more than my fair share) are nothing more than guides to steer me on my way. I think of my dreams, and about what good can come from feeling the fear and doing it anyway.
That gives me hope.
But that's just me. I've come to trust in the power of dreams. I believe that all things work out for the best. And I think the only way to really fail is to not even try.
[tags]change, fear, career change, dreams, passion, failure, mistakes, Anais Nin, faith[/tags]