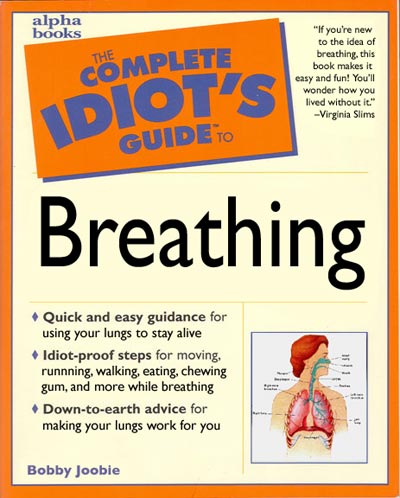 One of the excuses people often give for not going after their dreams is that they're not educated enough, in one way or another. Now that might involve something like having a degree, but it goes way beyond that. You may be hesitant to move forward on something if you haven't had a lesson, a class, or some sort of prior hands-on experience in that area. And so you wait until a class is offered, the timing is better, or you can drum up enough money and/or time to go back to school. Meanwhile your dream sits on the mantle collecting dust.
Scott offers up a pretty good argument for not needing lessons to get started DOING that something. He believes that, "lots of stuff (ok, most stuff) is 90% self-taught." Now, I wouldn't want my dentist to credit the sum total of his knowledge to a Complete Idiot's Guide to Dentistry book, but I think Scott is right on. And again, we can use children as an example. Kids don't wait around for lessons do things…
You pretty much taught yourself how to ride your bike, didn't you? Sure, Dad was there to TRY to help keep you from falling, but you can't get the hang of the whole balancing thing unless you just get out there and practice.
Kids are also master salesboys and girls. It's remarkable how good they are at getting their way. I've never met a kid who has employed a sales consultant or negotiation coach, but they seem to do pretty well after a little trial and error.
On an even more basic level, there are thousands of Idiot's Guides listed on Amazon.com, but there is no Complete Idiot's Guide to Walking.* Kids just get to it. They're not afraid to fall, and they keep going, one step at a time — very clumsily at first — until they get it.
[*There is, however, a Complete Idiot's Guide to Walking for Health. Which sort of proves my point. Kids can figure out the walking thing on their own, but we adults need an ENTIRE book devoted to walking in a healthy manner? I just hope that there aren't people out there saying, "Well, I'd liketo start walking for my health, but I'm not gonna risk it until I can take a class or find a book about it."]
As for me personally, I don't have a degree in business or marketing or professional speaking. I have never taken a class on how to build a web site, make a podcast, or shoot a tv show. I'm certainly not an expert in all of these things, but I've gotten pretty good at most of them.
School is important, lessons are good, but don't wait to get going on the things you want to do. Just like a toddler learning to walk, it might be awkward at first, but you'll be running in no time.
[tags]Idiot's Guide, lessons, education, learning, Scott Ginsberg, dreams[/tags]