Chuck Westbrook has a blog called I Hate Your Job. While poking fun at cube life, it offers funny, irreverent, yet practical advice on how you can enjoy your job more (or find another one).
He's 23-years-old.
Does that make him too young to offer valuable advice to someone in the middle of their career? That's the question Rennie Sloan of Motto Magazine proposed. Here's an excerpt:
He seemed a bit young to me to truly grasp this concept – don't you have to be out there for a while before you understand the ways in which the last comment tossed out by an insufferable colleague during a meeting can fuel Google searches of how to earn a living selling sunscreen in a Tahitian hut?… can you really appreciate the rewards of escaping the traditional 9-5 career if you never had to pay your dues and suffer through it?
Rennie goes on to say that she does hope that more young people become inspired to successfully pursue nontraditional and rewarding career paths. But the urge to undermine the wisdom of another person, simply because he or she has not reached a certain age or does not have a certain level of experience, is a strong one.
Kim and I get this a lot. I can see it on the faces of some people in our audiences as they sit their with crossed arms and sour faces. "What do these two young kids know about life? What can they teach me about anything?"
These people used to bother me. Now they just sadden me.
Wisdom is the application of truth. Sometimes, but not always, does it have anything at all to do with age or experience.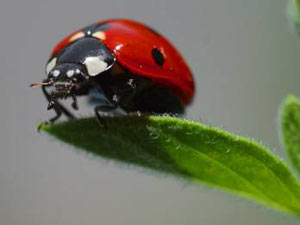 Children, although quite low on the age and experience meter, often seem to have an otherworldly wisdom about them. They get the idea that having your dad read you a bedtime story is more about the time spent together than the quality of the story or how expensive the book was. Kids understand that a simple ladybug is just as elegantly designed — maybe more so — as a modern day cell phone. And somehow they know that a hug can do more to heal a broken heart than a long-winded lecture.
When we see this wisdom borne out in a little one, should we disregard it because it comes from someone who is not able to tie his own shoes? Of course not.
You see, people who discount other people in such ways are really just creating an excuse to not accept the truth. It could be that they are embarrassed that it took so long for them to see the light. Perhaps they are regretful of choices made and the opportunities missed. Or maybe they are afraid of the changes that would have to be made if they accepted this new truth into their lives. You see, if we discredit the source of the truth, we give ourselves an out. We can ignore our responsibility to do something about it.
As the cult classic television show The X-Files proposed, "The truth is out there." Your first challenge is to understand that truth and wisdom can be revealed by anyone: a Harvard educated expert, a twenty-something blogger, or a four-year-old next to you on the bus.
Your second — and most important — challenge is to have the courage to act on it.
There's a good chance that sometime this week, someone will share a bit wisdom that can make your life better. Will you be able to see it if the messenger isn't someone you'd expect? And if you do see it, will you do anything about it?
[tags]wisdom, ageism, career advice, truth, ChuckWestbrook[/tags]