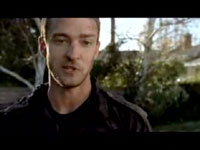 Sometimes I wonder if we'll ever have enough money to make a Super Bowl commercial. Maybe one starring a dancing lizard or Justin Timberlake.
And then I wonder that even if we did, would I be crazy enough to spend it in such a gratuitous manner?
We'll cross that bridge when we get there, I suppose. Until then, we'll continue to operate with a shoestring marketing budget that is short on cabbage and long on weird ideas. Which is actually a good thing.
And very childlike, indeed.
When I was a kid, afternoons often evaporated in a whirlwind of exciting adventure fueled by little more than a unique garage sale find and oodles of imagination. And that's how most small businesses start: with some great, crazy ideas and a mishmash of borrowed things, like time, office space, and computers.
In any enterprise, the ideas make the difference. Many wise established companies will tell you that too much money is a bad thing, as it can often serve as a poor substitute for insightful, creative, and weird ideas. Weird ideas seem to be something we at Kim & Jason have in abundance. Such as…
What if you washed your face with a fudgesicle?
That was the premise for our latest commercial. Now, it's not nearly as pretty as some of those fancy car commercials you see on the Super Bowl. But then again, it didn't cost all that much, either. (One box of fudgesicles and lunch at Subway for the production crew.) But what it lacks in budget it makes up for in unadulterated fun. And besides, how else are you supposed to advertise soaps that look like popsicles? Go ahead, watch it below. If you think it's stupid, you're probably not alone. But if you like it, please send it on to a friend or two. (Just click on the YouTube logo, and then on "Share.") That's how we little guys get the word out — via people like you.
At least until we have enough money to do some sort of big budget Super Bowl commercial with Justin Timberlake.