Kim and I finally had a chance to officially "register" for this new little freeloader we'll be welcoming into the home in around four months. Thanks, dear readers, for all of the helpful tips and suggestions.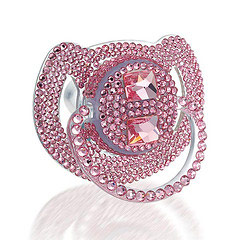 Now I'm not sure if you know this or not, but there is kind of an entire industry that caters to providing stuff for babies. I've heard rumors about these giant, warehouse-type stores designed just for this purpose. I think there are even stores that I frequent often that supposedly have entire departments devoted to this sort of thing, but I've never noticed them before.
They have basically evaluated every single sliver of your baby's life, and created one-hundred-fifty-seven trillion products that allow you to micro-manage it accordingly. They even have a special bar you can attach to your bathtub that has the sole purpose of giving him something to hold on to as he enters and exits the bath. If you wanted to, you could easily outfit your entire house to look like a nursing home, with the only difference being that the residents are under two feet tall. (I could write a whole post on the similarities between nurseries and nursing homes.)
So yeah, there's a lot of stuff. Although it looks like we'll have to go back, because the automatic diaper-changing machine must have been out of stock the day we were there.
I'm sure it's a popular item.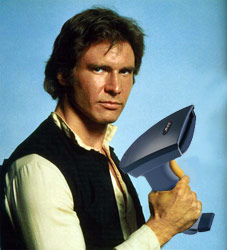 I actually enjoyed the process of registering. I liked certain parts exceptionally well; especially the barcode scanning part of it. Most things involving baby cater to a decidedly feminine point-of-view, but I am reasonably certain that the person who developed the barcode scanner had the masculine soul in mind. And I appreciate that.
I liked being in charge of the gun. First of all, it looks like it was used as a prop in Star Wars, plus it shoots lasers. LASERS! Echoing back to the ancestral days of hunting and gathering, it was as if Babies"R"Us became a dense and expansive forest, and my job was to shoot down things that my baby would need. I felt like such a capable provider. (Never mind the fact that the things I scanned are items that I expect other people to buy for me.)
I feel sorry for any expectant (and frankly, emasculated) fathers whose wife takes control of the scanner. It's an important role, ladies. For the love of God, don't take it away from him.
The lady who helped get us all set up at Babies"R"Us tried offering some helpful advice. She said to register for things you need for the whole first YEAR of baby's life, not just the first few months. This was not very helpful for me, as I'm still trying to get my head around trying to figure out what a newborn needs. The idea of prepping for a one-year-old at the same time just blows my mind.
My brain started drowning in possibilities: "Pants. We'll definitely need pants. And sippy cups, I think. Or will she be past that stage already? Oh dear, do I need to start thinking about training wheels for the bike already? We don't even have a bike yet! We should probably register for a bike AND training wheels…and a helmet, right?…"
Somehow, I was able to pull myself back from the nether-regions of near hyperventilation to focus on the task at hand: Get the stuff that's already on Kim's list.
Whew.
I am happy to say that as overwhelmed as we (and by "we" I mean "I") might have been upon entering the store, we quickly got the hang of things. I could tell because I made Kim laugh when I said in a tone that was more serious and concerned than confused or sarcastic, "Do we need emery boards?"
Likewise, I knew we had hit full stride when Kim yelled, "YES! Sleep sacks!"
It was an exciting an productive day, and all of my thoughts just won't fit in one post.
(To be continued…)