This week's Escape Plan challenge (aka our Tip of the Week) is: #2 Instaparty: Find a reason to celebrate and do something to celebrate it.
This past weekend Jason and I attended the wake of one of my former kindergarten students. She was ten and had battled cancer for the last 3+ years. Wakes are hard no matter what, but this one was probably the hardest one I've been to. With older folks who pass away, you can look back and celebrate their life and all that they were able to experience. In this case, I'm pretty sure everyone in that long line heading into the funeral home felt a sense of injustice. She was just too young.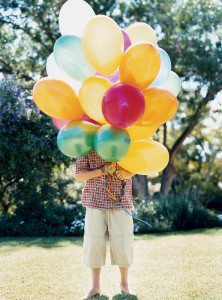 A few weeks ago one of our recent Kim & Jason Champions (from the Kim & Jason Magazine, page 6) lost her life, along with her husband and son, in a plane crash. Again, it's impossible to understand the meaning behind such tragic events. It is interesting to note that she left this life doing what she loved- flying with her family.
So, why am I bringing up these sad stories at the start of a week in which we're challenged to celebrate?
It's all about the unknown. You HAVE to celebrate today. You simply cannot wait. As Jason mentioned in his recent post, "Putting off something to 'next year' can be a tricky gambit." Human nature tricks us into believing that we'll all die from old age, but it's simply not true. Don't wait until a tragedy happens to realize that your life is meant to be lived to the fullest today. Don't wait until your anniversary to surprise your spouse with a night out on the town. Don't wait until your birthday to allow yourself the permission to pick up that ice cream cake from Dairy Queen. (Yum!) Don't wait until circumstances are perfect before you plan that spontaneous camping trip. Celebrate today!
If you need some help getting started I've found a fun site, Holidays for Everyday. You literally have your pick of things to celebrate each and every day. Share with us what you decide to celebrate this week by leaving us a comment on the Escape Plan blog. Remember, living in this mindset is a daily challenge. It's also very contagious, so be prepared to have some followers and be proud to lead the way.
Don't wait until tomorrow. Do it today!