1.) Pretty much everything on TV and in the movies is wrong.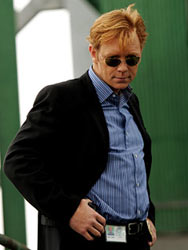 I know, this is a shocker. But I grew up in a household of men (except for the one that we call Mom), and have pretty much no firsthand experience with anything feminine or pregnancy-related. I have come to find out that TV shows and movies have led me horribly astray. I've learned that the water doesn't always break in a restaurant or crowded public place (in fact, 90% of the time it happens right before the end of labor.) I've learned that the entire labor process takes a lot longer than a 30-minute sitcom would have you believe. Also, babies don't come out clean and baby-powdery. And they look more like E.T. than anything human. The next thing you know, they'll tell us that there isn't really some guy with red hair and sunglasses saving children and keeping criminals off Miami's streets.
2.) God is awesome.
Seriously. Throughout this whole process, I have been consistently blown away by how well he designed everything. Like how the fetus develops from two microscopic cells into a living, breathing kid that hiccups and hears things and kicks Kim's ribcage. As the pregnancy (and labor) unfolds, there are some serious biological changes that take place, automatically, all according to schedule. The people who have come to the conclusion that we're all here by some sort of random cosmic accident will forever leave me scratching my head. My favorite element might be the oxytocin, which is a hormone naturally released in the mom and baby when breastfeeding, and causes them to fall in love. Which as our midwife humorously pointed out, comes in really handy at about the three month mark, for without it you'd be inclined to hand your baby to a complete stranger and say, "Here, you take it." I am even impressed by God's wisdom in having the pregnancy take about 9 months. I've found that it takes about that long to get your head on straight and the baby room set up.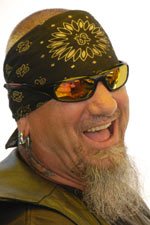 3.) People are nicer during pregnancy.
It's amazing how popular pregnant women are. If you go anywhere in public, blank stares are instantly replaced by smiling eyes and wide grins. People of all ages try to reach out and touch my wife's belly, old ladies light up as if they were giddy sixteen-year-olds, and hardened Harley dudes transform into Mr. Rogers. I've often felt like I was traveling with a celebrity.
4.) They also become pundits.
As soon as someone hears or sees that you or your wife is pregnant, unsolicited advice comes at you as if shot from a double-barreled shotgun. Most of it comes with the assumption that your situation is just like theirs and any refusal to follow their advice to the letter is sheer foolishness. It must be what it feels like to be an NFL head coach listening to sports talk radio for advice on game-planning for next week's matchup. Yes, it is well-intentioned, but it is also getting old. At least I've been able to perfect my polite smile and nod.
5.) If a pregnant woman drops something on the ground, she may as well have dropped it in the Grand Canyon.
'Cause it's gone, never to be seen again. (Unless a loving husband or smiling Harley dude is around to pick it up.)
6.) We over-complicate things in the guise of making them simpler.
This could be primarily a Western culture thing. Maybe we underestimate just how well God designed this human reproduction process, or maybe we just can't leave well enough alone (probably a little of both), but we sure do a lot of tinkering. We've got drugs to make the labor start sooner and drugs to ease the pain caused by the intended effect of that first drug. If the water doesn't break when we think it should, we'll just do it ourselves. And if the labor is still taking too long — or at least longer than we think it should — we've always got the C-section to fall back on. (Which requires it's own cadre of tools and drugs and special doctors.) By the end of 2008, the Caesarean birth rate in America will be approaching 35 percent (with some hospitals over the 50% rate.) With mortality rates six times higher for mothers who have c-sections, what's up with that? Some things to consider: 1) Our microwave, fast food culture is notoriously lacking in the patience department, and 2) Hospitals make way more money on c-sections than on a regular delivery. (I'm not saying, I'm just saying.)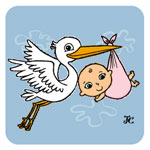 7.) The baby is closer than it appears.
I find it humorous how many times Kim and I have talked about our little child as if he or she is off in some mysterious faraway Neverland, eagerly awaiting a grand entrance, when in reality, has always been mere inches away the whole time, separated only by a thin wall of skin and tissue. Perhaps this is further commentary on my education via television.
8.) If you have Adultitis, it's your fault.
This doesn't surprise me, but it has been interesting to see it from a parenting perspective. The wide range of commentary we've heard on the vocation of parenthood has been stunning. Some people have been extremely positive while others point out the negative aspects of the job. (Particularly the pooping, peeing, and not sleeping parts…as well as the remarkably detailed parts about my life being over.) I've literally had some people tell me that kids are the cause of Adultitis, while others claim they are the cure. Statements like that tell me more about the person than parenthood. Like everything in life, it's all about your attitude. Life has ups and downs and many opportunities to succumb to Adultitis, but ultimately, the choice of whether or not to let it take over is yours alone.
9.) My wife is also awesome.
Maybe not as awesome as God, but still quite remarkable in her own right. My respect for her has increased tenfold over the last nine months (and I didn't think that was possible.) Kim has embraced this last nine months like a child would, with unbridled excitement and curiosity. And she has kept a sense of humor about all of the icky stuff and inconveniences that come with pregnancy, like her inability to tie her own shoes.
Kim asked me last night if I would ever like to be pregnant.
I said no.
I don't think I could ever do it as well as her.