A video used to be embedded here but the service that it was hosted on has shut down.
In this episode, our new little addition to the family (and new corporate CEO) makes her world premiere video debut. Ladies and gentlemen, say hello to Miss Lucy Ruth Kotecki. We also share a few tips to fight Adultitis. Feel free to give us feedback by leaving a comment below (or in the video itself — just click the little plus sign in the player.)
[ Download Show (29 MB) | Subscribe with iTunes ]
Linky Links
Photos
Lucy Ruth Kotecki was born at 5:00 a.m. on Monday, December 8, 2008. She clocked in at 8 pounds, 13 ounces and measured about 20 inches long.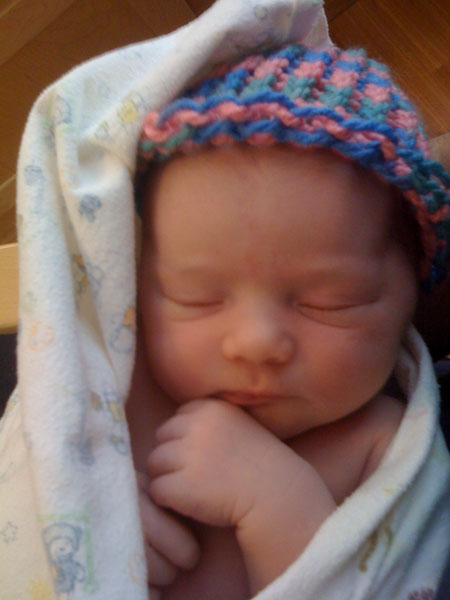 Here's Lucy, just a few hours old, chilling out.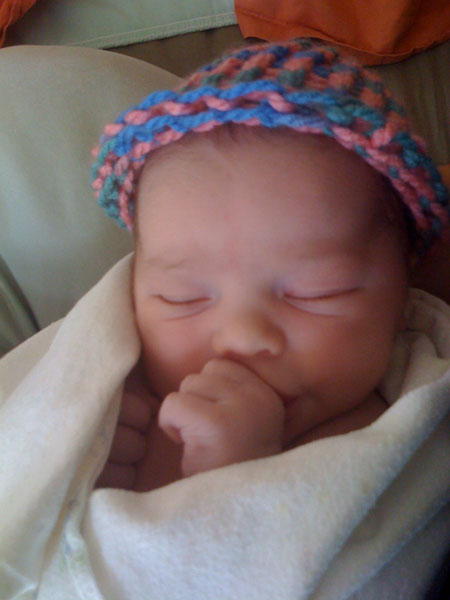 Lucy finds her thumb.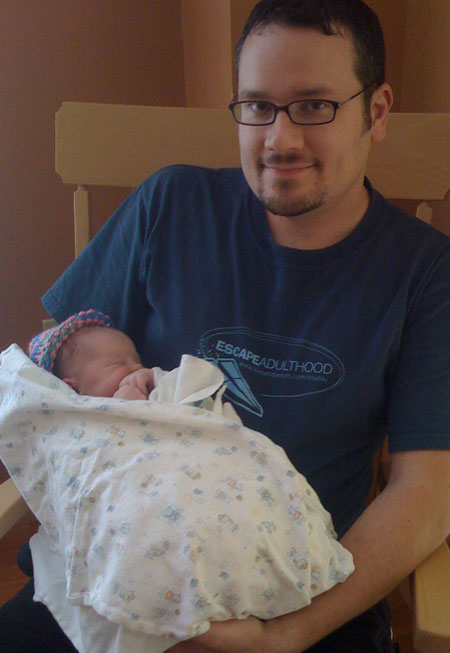 Lucy's first boyfriend.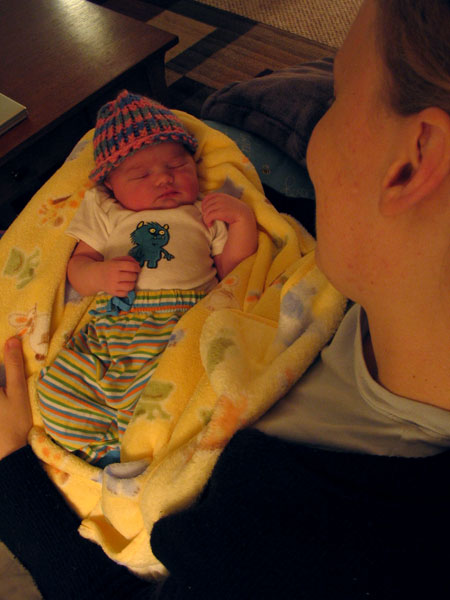 Lucy makes it home. She's wearing a Monsters onesie, created just for her by her old man.