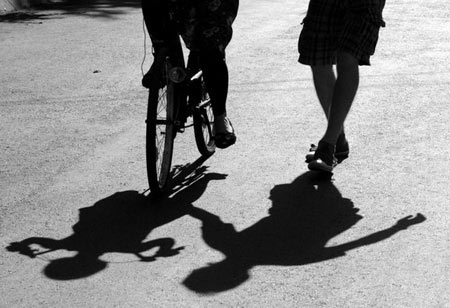 Pop quiz: What is the opposite of success?
I'm no psychic, but I'm gonna go ahead and guess that you'd probably say that the opposite of success is failure.
That would be wrong. The opposite of success, as Joe Malarkey (the Worst Motivational Speaker in America) recently reminded me, is doing nothing. Failure is actually an integral part of success. Joe points out that all successful people have failed. They just didn't stay there very long.
We hate failing. We really hate losing. Most of us go to great lengths to avoid experiencing either.
Everyone who's ever learned to ride a bike failed. At least a few times. Sometimes so much so that you may have felt like filing a restraining order against the sidewalk. But time and time again, you got back up, slapped a Hello Kitty Band-aid on your knee (just me?), and got back on your bike. With a little coaching, and a little persistence, you found it: success.
Failing isn't fun. But it's awfully hard to learn how to ride a bike sitting on your couch.