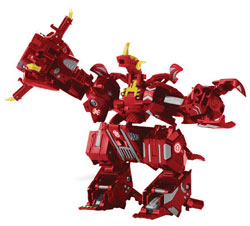 If you still have some shopping left to do this holiday season, let me offer up something to think about. When it's garage sale time, and people go to purge all the old stuff their kids used to play with, what's the first thing to go?
All the loud, spinning, whizzing, battery-operated, brightly colored, one trick pony plastic crap.
And the stuff that gets saved and passed down?
The classic, high quality handmade stuff made from natural materials like wood and fabric. Well-constructed doll houses. Sturdy, smooth, hand-stained block sets. Super soft teddy bears.
Of course, all the flyers jammed in our newspapers and mailboxes are showcasing the first group as the hot new toys of the season. Those are the ones touted on the TV commercials. The ones that parents get into fistfights over when inventory has dwindled.
And the first ones to be priced under fifty cents at some future garage sale.
So why do we insist on buying the plastic crap? Is it because we're too cheap to buy something really nice? Or that we don't want our kids shunned for not having the newest fads? Or do we believe that more stuff really is better? Perhaps we've simply been snookered by the Big Toy marketing machine? I'd love to hear your thoughts on this one.
It seems to me that we should've gotten a clue when our kids end up spending more time playing with the cardboard box.
Like this article? Cool. Make sure you're subscribing to our RSS feed so you won't miss out on any future installments of similarly inspiring prose. And stuff.