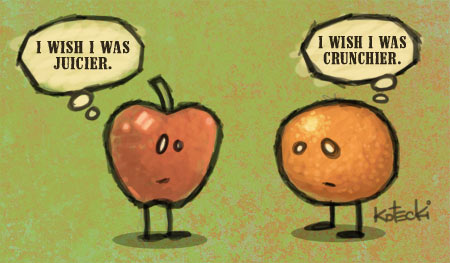 All this talk about New Years Resolutions and choosing a word for the year makes me think about success. Specifically, what is it?
Really?
I suppose everyone has their own definition, cobbled together from their parents and family upbringing, societal influences, life experiences, and spiritual journey. In today's world, a measure of success often takes into account how much money or fame a person has.
I quite like blogger and internet marketing guru Chris Garrett's definition of success:
"Success is about living the life you want to live, waking up happy, and being with the people you want to share that life with."
When I look at things from that perspective, a sense of peace comes over me.
Yes, that is precisely what I want out of life.
Right now, that is exactly what I have. I make a living doing what I love. In Kim, I have both a beautiful wife and best friend. I get to spend several hours a day with my daughter Lucy who is pretty much the coolest thing ever. I get paid to travel to cool places and speak to interesting people. I have a wonderful home. I work hard, but I have a life. Things are pretty swell.
And yet.
And yet, everywhere I look, there is somebody with a fatter wallet than me. More Twitter followers. A nicer car. Higher speaking fees. More web site traffic. More influence. More fame.
It can drive you bonkers if you let it.
Sometimes, I let it. Do you?
My friend Sean Stephenson once told me, "A life of compare leads to a life of despair." I'm not sure I've ever come across a more profound statement. We're all searching for happiness. What we often forget is that it's within our grasp. But achieving it is downright impossible if we're comparing ourselves to others.
The murder of happiness occurs when we play the compare game.
There's always going to be someone with a bigger bank account or a smaller butt.
It's great to have role models. I totally recommend learning from the successes (and mistakes) of others. But ultimately, the only path to true greatness is to be fully you. You'll never be happy trying to win the success that belongs to somebody else.
Let me leave you with this awesome quote from Thomas Merton:
"We cannot achieve greatness unless we lose all interest in being great. For our own idea of greatness is illusory, and if we pay too much attention to it we will be lured out of the peace and stability of the being God gave us, and seek to live in a myth we have created for ourselves. It is, therefore, a very great thing to be little, which is to say: to be ourselves. And when we are truly ourselves we lose most of the futile self-consciousness that keeps us constantly comparing ourselves with others in order to see how big we are."
Be yourself and you'll be more than big enough. And your happiness will be alive and well.
So how about you? What's your definition of success?