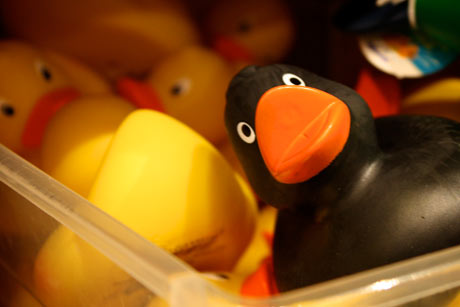 I recently wrote a post about why normal sucks. In almost every single instance, it really does.
Interestingly, there are many people who might consider their lives to be quite ordinary. They examine their actions and determine them to be nothing special. They might describe themselves as — gasp! — normal.
While I wish these people and their families were the good kind of normal, the reality is that they are actually quite extraordinary.
You see, doing the right thing, even when no one is looking, is not normal. It's extraordinary.
Sacrificing a nicer home and newer car and more dinners out so one parent can stay home with the kids is not normal. It's extraordinary.
Refraining from demeaning, demonizing, or de-friending someone who disagrees with you on an issue (especially political) is not normal. It's extraordinary.
Being responsible and living on a budget is not normal. It's extraordinary. (Just ask Uncle Sam.)
And these days, eating dinner with your family. Together. At the same time. Not in a moving vehicle. That's not normal. But it is definitely extraordinary.
This quote from the television show "The Middle" sums it up nicely:
"In families where parents get up every morning and go to jobs that are hard, so they can get their kids through school and life, and struggle to make it all work, and manage to do it with dignity and a little humor…that's not average, that's extraordinary."
If you or your family seems boringly normal, cheer up. You may be more extraordinary than you think.
[ Photo taken at Finnegan's Toy Store in Portland with my Canon Digital Rebel XS ]