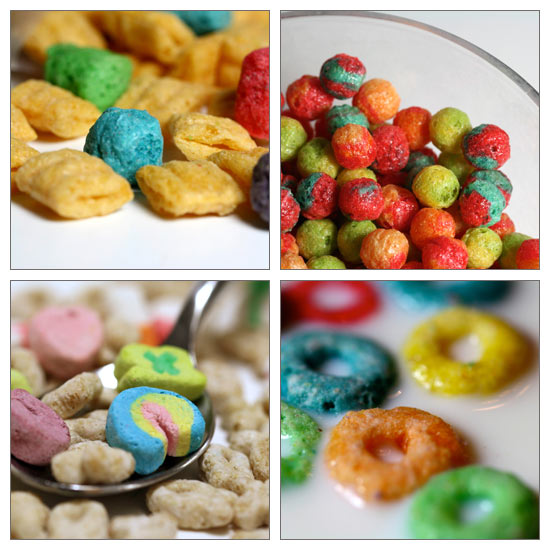 I've been playing with a neat macro lens borrowed from my buddy Judson, doing a series of up-close photos of cereal (my secret love). Last weekend, I painted our kitchen — the barrage of beige was starting to get to me — and decided the cereal photos would serve as a cool accent for our kitchen.
We were not disappointed.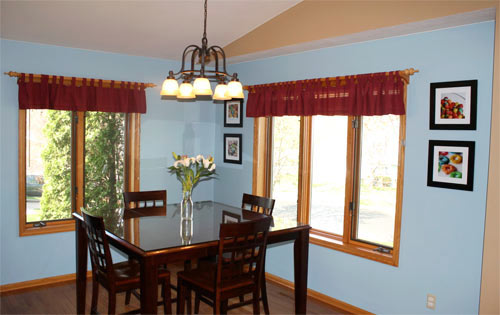 I love how the bold colors pop off the blue background.
I love how the cereal is larger than life.
I love that our kitchen suddenly feels…magically delicious.