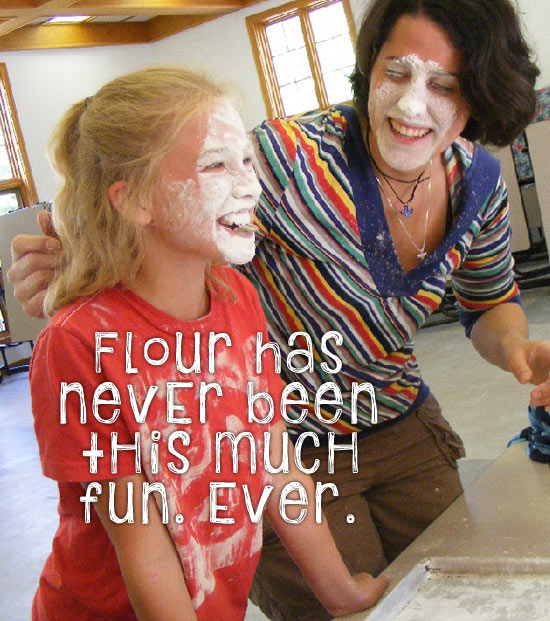 Had I known about this idea two years ago, it probably would have made it into The Kim & Jason Guide to Cheap Family Fun. But I didn't, so here you go.
It's called The Flour Game and if you like fun and aren't afraid of getting messy, this is for you.
Get a teacup or small bowl and pack it tight with flour. Regular, white, flour. Flip the cup over onto a plate, remove it, and carefully place a Lifesaver candy on top. (Some people use a coin of some sort, but candy is better in every way.) Then everyone takes turns cutting the flour with a knife, taking care not to disturb the Lifesaver. The person who makes the Lifesaver fall has to fish it out with their mouth. No hands — or feet — allowed.
I'm not sure who invented this game of awesomeness, but I learned about it here.
It is a game in search of an occasion. It's perfect for birthdays, Christmas parties, even National Flour Month, which, of course, is March.
Or, if you're having a case of the Mondays, you could find some flour and go crazy. And have fun!