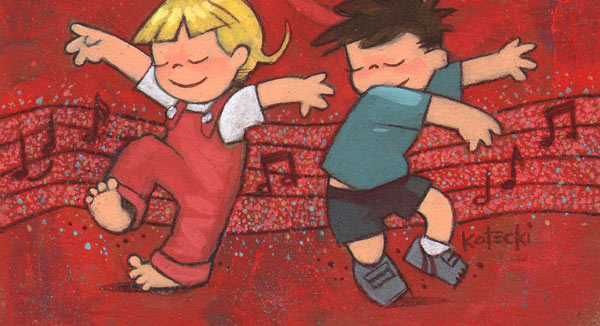 Do you often measure a day's success by how many things you were able to check off your to-do list?
If so, you are not alone. In this fast-paced, always-on world, it's easier than ever to see life as a giant checklist and feel like you're never caught up. And it can be tempting to put off "rewards" like relaxation, play, family time, or watching Modern Family until you feel at least somewhat ahead of your list.
But that, my friend, is a deadly trap set by Adultitis. Because, as I point out in my speaking programs, every single one of us is going to die with stuff on our to-do list. Chasing the end of that list is a fool's game. Especially if you consider how many things on your list were put there by strangers, friends, societal expectations, and habit.
Seth Godin wrote the following in a post called Dancing on the Edge of Finished:
If you want to, you can be never finished.

And that's the dance. Facing a sea of infinity, it's easy to despair, sure that you will never reach dry land, never have the sense of accomplishment of saying, "I'm done." At the same time, to be finished, done, complete–this is a bit like being dead. The silence and the feeling that maybe that's all.

The challenge is to level set, to be comfortable with the undone, with the cycle of never-ending. We were trained to finish our homework, our peas and our chores. Today, we're never finished, and that's okay.

It's a dance, not an endless grind.
We're never finished. It's a dance, not an endless grind.
Life balance means a lot of things to a lot of people, but I suspect the ones who have it down are pretty good dancers.