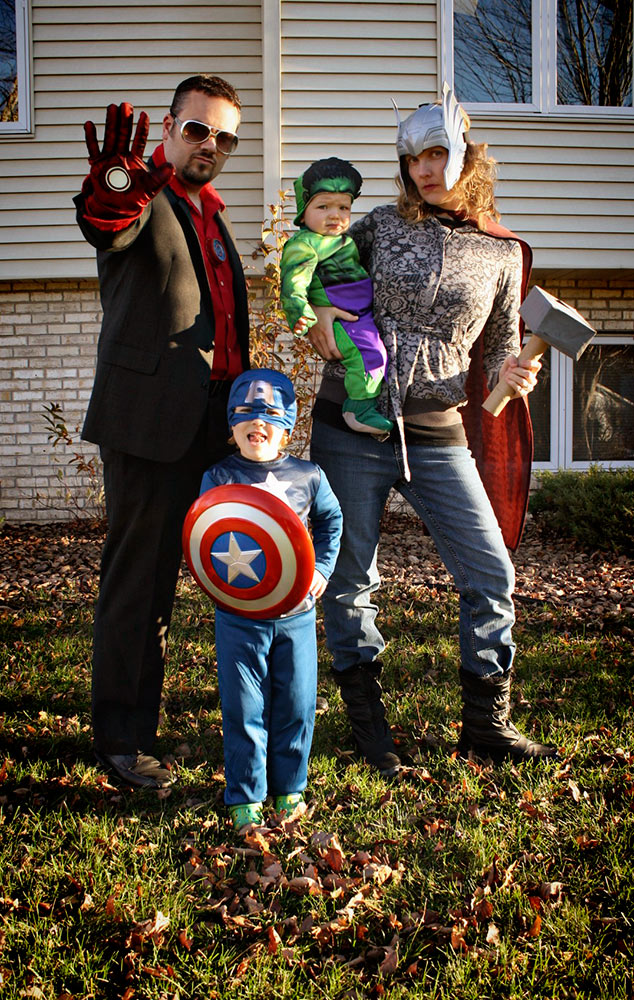 Our family dressed up like The Avengers this Halloween. It all started a few months ago when Lucy insisted that she wanted to be Captain America. (She has a thing for his shield.) Our son Ben is quite the grunter, so he seemed like a good choice as Hulk, and things snowballed from there.
After the dust settled, Kim and I got into a discussion of what super power we'd most want to have in our role as parents.
Since I have had many moments holding a sleeping kid with the remote control or my phone just out of reach, I would LOVE to possess the "Force-like" ability to levitate objects and draw them into my hand. Kim said she'd love the ability to put the kids to sleep at the wave of her hand.
That led me to wonder what powers other parents might choose. What say you? Leave a comment and let us know!