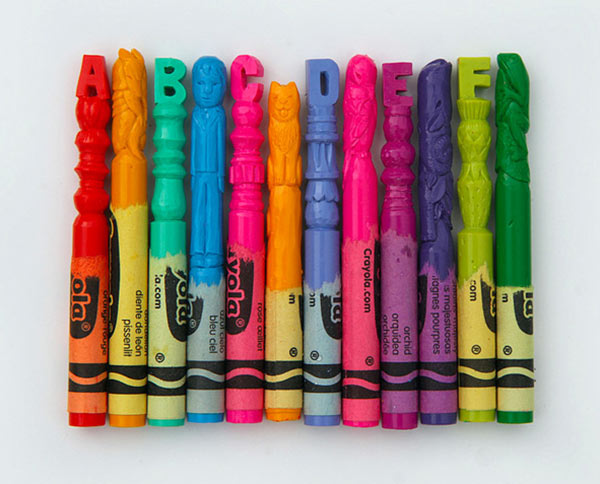 I have fond memories of getting the big box of 64 Crayola Crayons. All my artistic limitations were cast away as every color in the natural world was now at my disposal. (Mind you, this was before they came out with the massive 96 and 120 count boxes and way before Photoshop would provide me with a million possible color choices.)
Anyhoo, remember the sharpener on the back of that box? I mean that was the bomb. A luxury of luxuries. Well now they have developed the sharpener on the box to a level in which you can actually fashion the points into animals.
Believe it.
Actually, don't. The photo above is the breathtaking, painstaking work of Diem Chau, a Seattle artist who came to America from Vietnam with her family as refugees in 1986. I've never met Diem, but I can only assume she is pretty low on the Adultitis spectrum.
Turns out that the greatest, most advanced tools in the world are still no match to the imagination of an artist who knows how to use them.