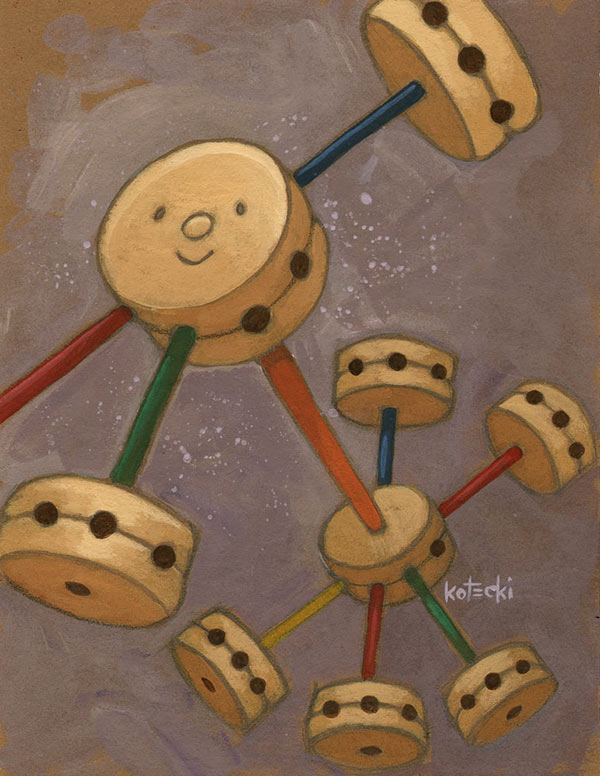 Sometimes living a better story requires making a big, hairy, scary change. Like moving across the country or taking a pay cut to do what you love. But most of the time we just need to be open to the art of tinkering.
The dictionary says that to tinker is "to repair, adjust, or work with something in an unskilled or experimental manner."
Take special note of those words "unskilled" and "experimental." For some reason, we grown-ups think we have to master something on our first attempt. Naturally, that's impossible, so we don't even try. Kids are under no such illusions. They tinker all day long.
And when you were a kid, so did you.
If you're serious about improving your story, just try small things and see what happens. If your inner child whispers something that sounds fun but feels a bit outrageous, commit to trying it just once. Or for a few days.
Order something off the menu that you normally wouldn't. Maybe it'll open up a whole new culinary adventure. Or maybe not. No big deal.
Get rid of a small box of things. Maybe you'll appreciate the freedom so much that you'll give away half your things to Goodwill. Maybe not. No big deal.
Submit your resumé for that dream job. Maybe they'll call you for an interview. Maybe not. No big deal.
Invite that guy out for coffee. Maybe he'll say yes and it will lead to dinner. Or maybe he doesn't and it won't. No big deal.
Run around the block today. Maybe you'll be so invigorated that you'll set the goal of running a marathon in six months. Maybe not. No big deal.
Don't worry about doing everything perfectly, and don't bite off more than you can chew. Just do a little of this, a little of that. Cut a little here, a little there. You might even want to start a Tinker Project.
These small actions may lead to big things, sure, but don't be paralyzed by the belief that in order to make your story better you have to go all nuclear.
Tinker.