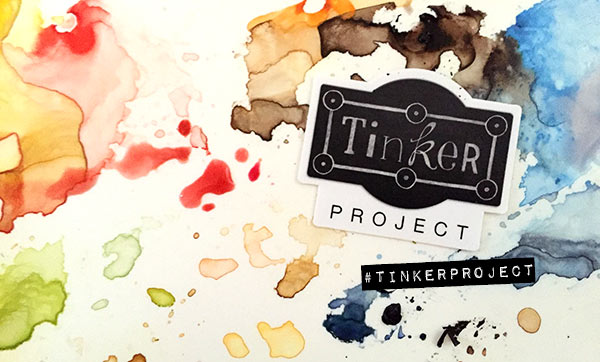 I turn 40 this year. I've accomplished a lot in forty years, but I've ended too many of the past few regretful that I didn't make more art.
Part of the reason is because it feels too self-indulgent; to spend more time on something I enjoy so much can't possibly be considered "work," right? Meanwhile, because we never experienced much financial success in our early efforts to promote "Kim & Jason," I've believed the lie that my art is not valuable enough to be a viable business option. And so I've distracted myself with other more "worthwhile" businessy pursuits.
When I'm making art, all seems right with the world. I'm tired of resisting my soul's urge to make more of it. And I'm tired of coming to the end of the year wishing I'd spent more time in the studio.
That ends in 2016.
Kim and I have committed to setting aside one day a week as a Studio Day, no matter what. One whole day, at home, in the studio, making art. No email, no office tasks, no interviews, no speaking engagements, no side projects. Only art.
My goal is simple: to create 100 new pieces by the end of 2016. (I made 29 original pieces in 2015.)
I don't have anything particular I'm hoping to achieve, but I do suspect many good and surprising things will come of this quest. It's kind of like saying that tomorrow I'm going to leave my house and walk west for 100 days in a row. I'm not sure where I'll end up, but it's sure to be an adventure that ends with me (and my art) being different (and hopefully better). I have relished the idea that perhaps piece #76 is the one that will break through and change everything (whatever that means), but I have to make 75 to get there. I really don't know. And that's the point.
This is the manifestation of something I've been toying with for quite some time, something I call a Tinker Project.
A Tinker Project is a playful endeavor of any size or scope that gives you permission to experiment with something that's been tugging at your soul, without regard to any particular outcome. It's a chance to chase your curiosity and try something new. It's about venturing into the unknown, just because, where the act of exploration is reward enough.
Your Tinker Project might be to take a picture every day on a morning walk, not to become a National Geographic photographer, but just to release a creative side of yourself that has been dormant for too long.
Your Tinker Project might be writing a dozen short stories about an abandoned robot, not to become a bestselling author, but because the stories can't stay locked within you for one more minute.
Your Tinker Project might be to visit 24 new restaurants this year, not to start a career as a successful food blogger, but simply to stretch your culinary comfort zone a bit.
Your Tinker Project might be to pen one handwritten letter a week, not to increase your business, but to connect more deeply with people you care about.
Your Tinker Project might be to take a six-week ballroom dancing class, not to avoid embarrassing yourself at your wedding reception, but just because it might be fun.
A Tinker Project may produce some productive, practical and perhaps even profitable benefits, but that's not its purpose. In adulthood, our heart often takes a back seat to our head, with it's incessant need for reason and fear of failure or looking stupid.
A Tinker Project is about trusting that sometimes, your heart has reasons for doing things that take awhile for your head to understand.
So my Tinker Project is to make 100 new pieces of artwork in 2016. Like I said, I don't know what will come of it, but I do know this: when I get to the end of 2016, for the first time in a long time, I won't be wondering what would've happened if I actually committed myself to making more art.
If you're interested, you can follow along on Facebook, Instagram or Tumblr. But I really hope you'll be inspired to start a Tinker Project of your own. If so, I'd love to hear how it goes. Use the hashtag #TinkerProject to share it with the rest of us.
Let's do this.