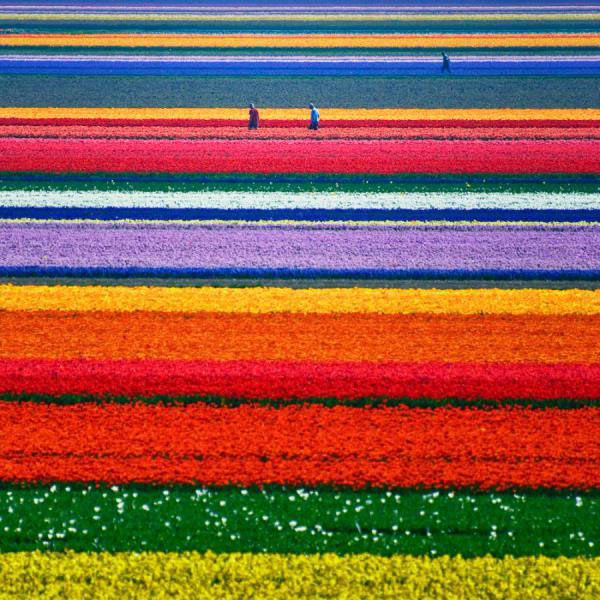 This is a photo by Allard Schlager of a real live tulip field in The Netherlands. I am convinced that you could live one hundred lifetimes and never see all of the wonders this world has to offer.
It makes me wonder why we rely on drugs or alcohol or even television to enhance our reality. At best, they are cheap imitations. A more productive option might be to practice seeing the world through childlike eyes.
The world is filled with awesome things. Look around and be amazed.