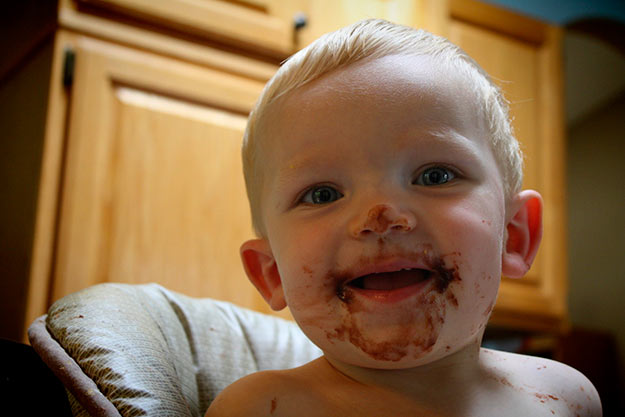 I'll admit it: I prefer a tidy house. I feel good when the dishes are done and the counter is cleared. I'm easily disturbed when piles stay piles for too long. I like the structure of a good plan.
Is it an Adultitis-fueled trait? Perhaps. But I do find that I am more present, relaxed and creative when clutter and chaos is minimized. In general, I don't think it's a terrible trait to have. And I don't believe that an Adultitis-free life is one that disregards any sense of order.
However. I do find it helpful to regularly remind myself of some simple truths:
Sometimes budgets get blown and well-made plans go poof.
Sometimes grass stains are inevitable and torn jeans are unavoidable.
Sometimes eggs get broken, milk gets spilled, and the kitchen gets dusted in a fine layer of flour.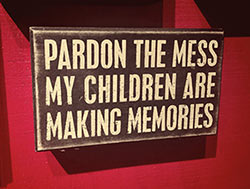 The most direct route is rarely the most scenic, and sometimes wrong turns can lead to the best discoveries.
Sometimes a scaled-down replica of the Wisconsin State Fair takes over an entire bedroom for several days.
Sometimes life doesn't go the way we planned, expected or even hoped.
Adventures are rarely tidy.
Sometimes the best memories arise from the biggest messes.
How about you? What's your favorite "messy" memory?