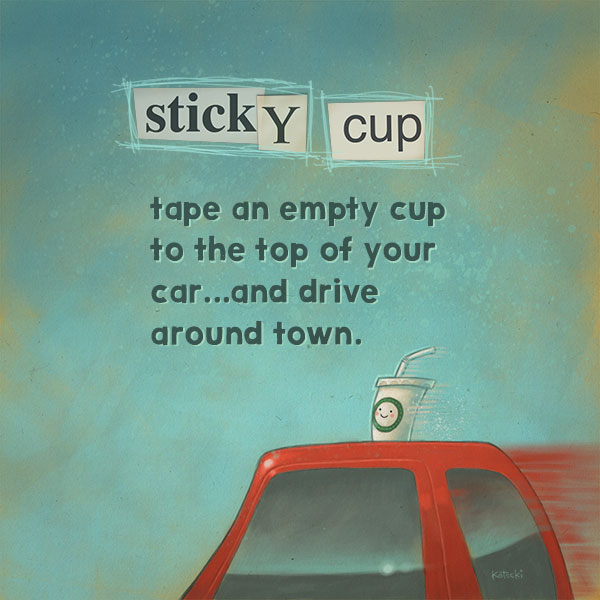 This is a wonderful April Fool's Day prank that's fun to do all year long. Just be aware of the national emergency you will cause for everyone around you.
Well, some people will not even notice. But the ones who do are likely to drive miles — I mean MILES, people — out of their way to let you know that you have Taco Bell on the top of your car. Of course, you and the people driving with you have the task of acting clueless. That's part of the fun (and a challenge).
One guy reported to me that it's the perfect way to occupy kids on long road trips. They love watching the reactions of other drivers!
One thing's for sure, there's no easier or cheaper way to have fun in any economy than "Sticky Cup."