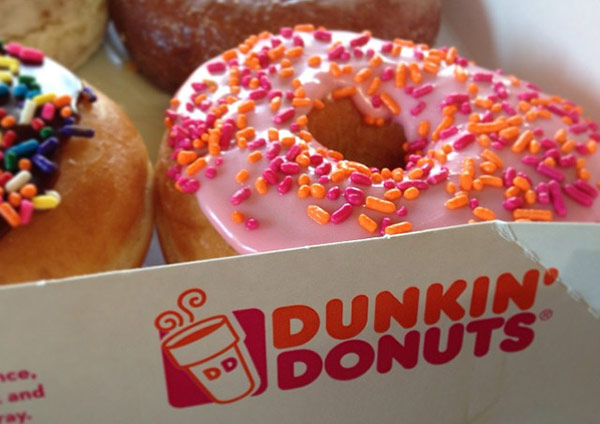 Hello friends! This is the first in a new series I thought would be fun, where I'll be sharing a few of the favorite things I've discovered around the web. They might be humorous, helpful, inspiring, or just downright silly. I imagine it as the perfect companion to your morning bowl of cereal or favorite donut.
• First up is a step-by-step primer on how to make rainbow pancakes. Then there's this guy who I am convinced is a certifiable pancake genius.
• Next time I'm in L.A. I definitely want to stop by Sweet! It's an epic candy amusement park with 12 theme rooms. You guys! According to eater.com, a Nestlé Crunch bar built into the floor crunches when you walk on it, you can design your own candy bar, eat candy out of a urinal in the Yucky!! room, and watch your gum ball travel across the ceiling hooked up to a Ferrari. Plus: Oompa Loompas!
• Want less bullies at school? Try losing more rules.
• At first I thought this was kind of ridiculous, but now I'm kind of addicted to Coffitivity. It basically serves up coffee shop background noise via your computer or mobile device while you work. The theory is based on research that it's hard to be creative in a quiet space, but a loud workspace can be frustrating and distracting. But the mix of calm and commotion in a coffee house is proven to help get those creative juices flowing. If only it provided that awesome coffee aroma…
• Everything about these pictures of a tiny, adventurous lego photographer is awesome.
• Pretty much every kitchen has a microwave oven, a blender, and a toaster. What we're missing is a cotton candy machine! Here's a handy link to make your own for just $45.
• Kim and I watched this cool documentary about the band Switchfoot. (One of our favorites!) It's part concert video, part surfing documentary, part travelogue, and 100% captivating. The World You Want is our favorite song off the new album.
• Here's a funny video from my buddy David about maternity pants for men.
• Speaking of funny, here is a fascinating piece of non-fiction by Dr. Seuss about how the unfiltered sense of humor in children is ruined by grown-ups as they grow older, and why he preferred the unpopular path of writing for kids rather than adults.
• The coolest (mini) kids' room ever.
• With spring finally showing signs of getting out of bed, here's something ridiculous we might just need for our yard.
• And finally, some posts from around here you may have missed: Adultitis Antidote #1: Sticky Cup, Behind the Scenes: Our Speaking Trailer Video