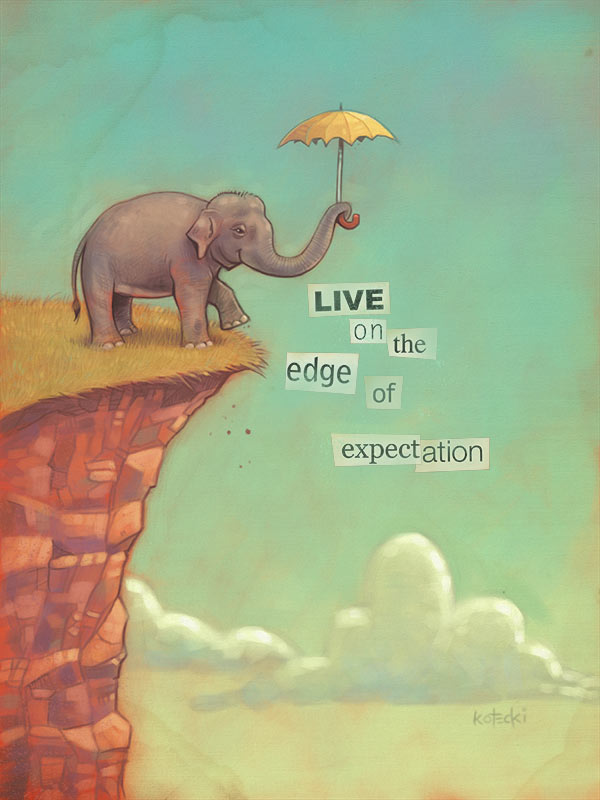 I often refer to myself as a professional reminder-er. Sometimes I need to be reminded of things, too. Here is a letter I wrote to myself after being in the audience for an inspiring talk by the amazing Hall of Fame speaker, Glenna Salsbury. Perhaps it will serve as a useful reminder to you, too.

Dear Jason,
When you started this business, anything was possible. You had big dreams and high hopes. Sure, some things took much longer to materialize than you thought, and other things crashed and burned.
Don't let those things define you, or blind you to the fact that anything still is possible.
Try to see life more like an exciting adventure rather than a series of obstacles. Keep putting things out there, letting go of the outcome. If they don't work, no big deal. Don't let the failure keep you from trying something else. You never know what's gonna stick, but in order to find out, you have to try a lot of little experiments.
And for Heaven's sake, don't let one little failure dredge up all the past failures you've ever had. You lived those once, no need to live them again.
You can only think about one thing at a time. Instead of rehashing old defeats or anxiously visualizing tomorrow's challenges, stay focused on all the wonderful things that have come to pass, and the many others that are about to! Spend more time playing the game of imagining what God might be doing behind the scenes this. very. minute. Like a kid in his bed on Christmas Eve, look forward to tomorrow's blessings with electrifying anticipation.
Amazing things are in motion. Surprises and magic are ready to be discovered.
You just need to practice living on the edge of expectation.
---

[ About the Art: The sketch that inspired this one languished in my sketchbook for a long time. It wasn't until I heard Glenna Salsbury regale the Wisconsin chapter of the National Speakers Association with story after story of supernatural providence that I settled on the verse. She said she always lives on the edge of expectation. In my experience, it seems like the people who expect miracles are the ones most likely to receive them. I want to be more like that. (Made with Photoshop.) (Buy the print!) ]