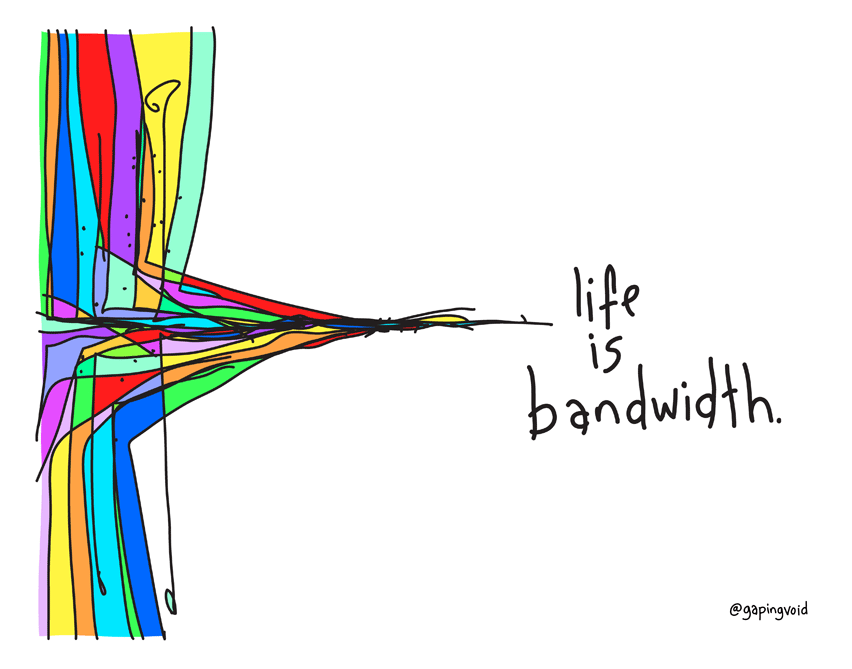 From Hugh:
There are only so many hours in the day. There's only so much one tiny, 3-pound collection of human neurons can handle. There's only so much outside world you can afford to cram down your pipes. So don't overload your system. Choose carefully.

It's only after you stop trying to do everything, that you really start getting anything done. Exactly.
Life balance is a really tricky concept, because everybody seems to have a different definition of what it means. I do know one thing: you might be able have anything you want, but you certainly can't have everything you want.
If a great life balance is achievable, it's only by making great choices.