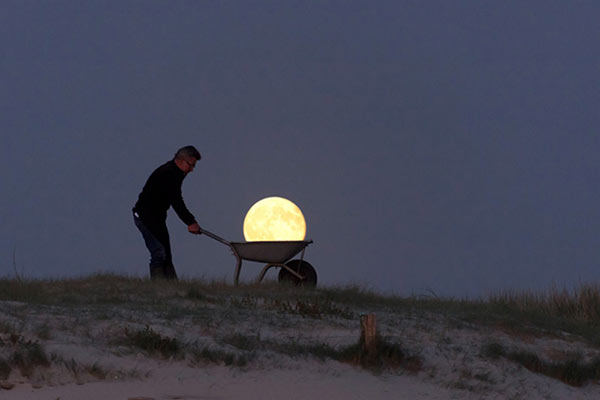 • I love these photos by Laurent Lavender from his ongoing series called Moon Games. Such fun!
• I have never seen sandcastles quite like this. The cool thing is that Sandcastle Matt demonstrates the unique drip method he uses right here.
• You know what's boring? Stairs. If only there was a way to turn all the stairs in your home into slides…believe it.
• I met a super cool lady named Betty in Washington D.C. last week. On January 1st, she began a challenge of doing something new every day. It's her Year of Firsts. Although she has done some super cool things, I love how she has given herself permission to not have to go all epic every single day. Very inspiring!
• It seems like we're in a rush to have kids grow up earlier and earlier, as if Adultitis needs any help. Here's a neat article by Matt Walsh: 13 things for little kids to worry about instead of college and test preparation.
Finally, some posts from around here you may have missed:
• The biggest news since the birth of our kids
• The biggest regret of parenthood (and how to avoid it.)
• 10 campfire games you have to play