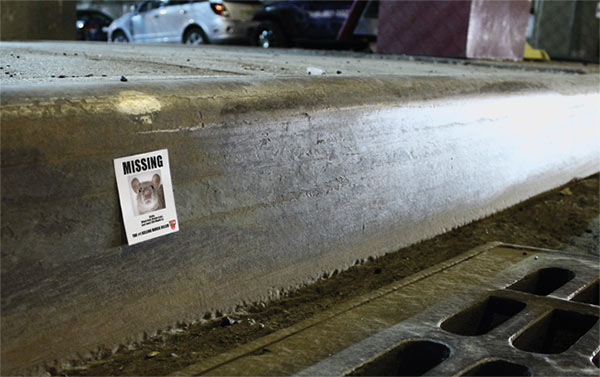 • A pest control company has come up with a creative way to build buzz about their services using some pretty amusing videos and these priceless missing mice posters.
• So I'm sure this hotel costs an arm and a leg, but I so want to stay here. It's called Giraffe Manor, and they have giraffes, people! Disney's Animal Kingdom, eat your heart out.
• Speaking of Disney World, here are 35 secrets from Disney Parks that you probably never noticed, including a secret off-menu dessert at the Beauty & The Beast "Be Our Guest" restaurant. Hint: ask for the grey stuff.
• Here's a neat camera app specifically designed for kids and built for parents. Love the monster overlays!
• What happens when you give thousands of stickers to thousands of kids? Awesomeness. I give you The Obliteration Room, conceived by the brilliant Yayoi Kusama.
Finally, some posts from around here you may have missed:
• Behind the scenes of my book writing retreat
• When to let your inner child romp all over the place
• What I did instead of painting my deck