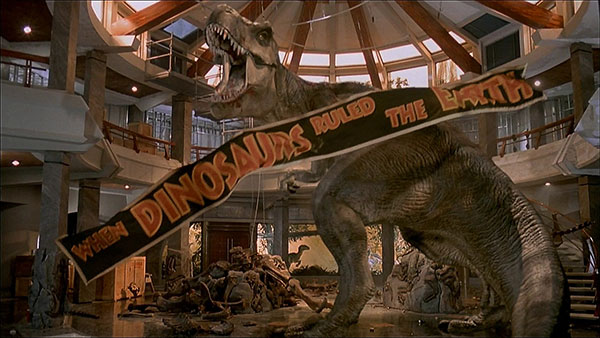 Did you know that Steven Spielberg was actually going to use stop-motion to animate the dinosaurs for his film Jurassic Park? It was a no-brainer, especially since he had Phil Tippett, the master puppeteer who was responsible for bringing many of the Star Wars creatures to life. But then some rebels at Industrial Light & Magic who lived by the motto "Always question the established system" did some covert experimenting and the results ended up changing Jurassic Park — and movies — forever.
"I love the term 'you will never.' If I had listened to 'you will never,' the T-Rex never would have been built." —Steve "Spaz" Williams
This neat short film tells the story.