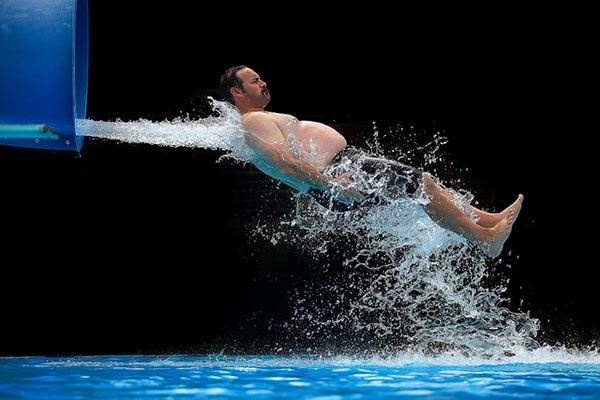 • Krista Long is the photographer behind "I Love Summer," a series of high-speed photos that captures people at the exact moment that they emerge from a water slide. I love these so much!
• An awesome map of the most liked cereal in every state.
• I must say that I am surprised by how much I love Goodnight Moon by Margaret Wise Brown. I'd never read it until I had kids, but I relish every chance I have to read it now. This interesting article from Aimee Bender on the NY Times blog helped me understand why.
• Wouldn't it be cool to fill 100 water balloons in less than one minute? Now you can, thanks to Josh Malone from Tinnus Enterprises. This changes EVERYTHING, you guys! (via Kickstarter)
• Dutch artist Telmo Pieper collaborated with his 4-year-old self by taking old childhood sketches which he then recreated as digital illustrations by applying realistic light, color, and texture to the hilariously deformed shapes he imagined in his youth. The series is called Kiddie Arts and it is fantastic. (via Colossal)
Finally, some posts from around here you may have missed:
• Thou shalt wait for permission from your boss before doing something awesome
• Thou shalt determine a thing's importance by how easily it can be measured
• The most adultitis-ridden swimming pool ever