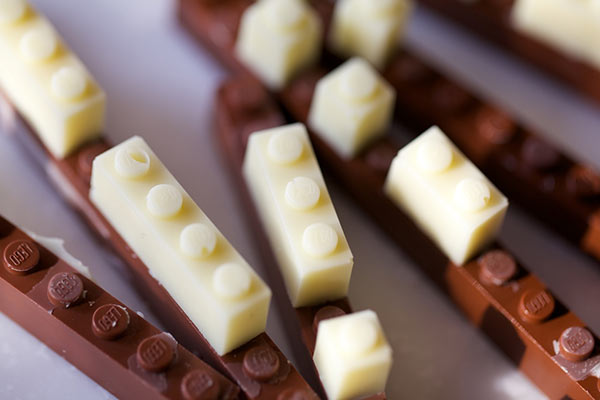 • My son Ben is getting into LEGOs. I am sure he'd think these chocolate LEGOs designed by Akihiro Mizuuchi are even better.
• Speaking of Ben, his special stuffed animal is Grover. Lucy's is Curious George. And Ginny's is Kermit the Frog. Photographer Anna Ream has a series of photos entitled "Comfort Objects" that capture the bond between children and their stuffed animals and security blankets. It's pretty sweet. And it reminds me that I have to do something fun like this for my kids before they outgrow their special friends.
• I'm not sure what I think of this dude from Milwaukee who has an army of stuffed animals stationed on the top of his car. I will say that his vehicle is a bigger Adultitis Antidote than mine, that's for sure. Richard Nelson admits, "There's different levels of creative craziness." He's definitely on the high side, but I wish there were more people like him.
• Disobedient Objects is an exhibition at the Victoria and Albert Museum about out-designing authority. Looks kinda neat.
• More and more research shows that experiences bring people more happiness than do possessions. This article by James Hamblin from The Atlantic has some good things to chew on.
Finally, some posts from around here you may have missed:
• Thou shalt not have fun in elevators
• Thou shalt not send thyself flowers
• My humble take on the hot Halloween debate