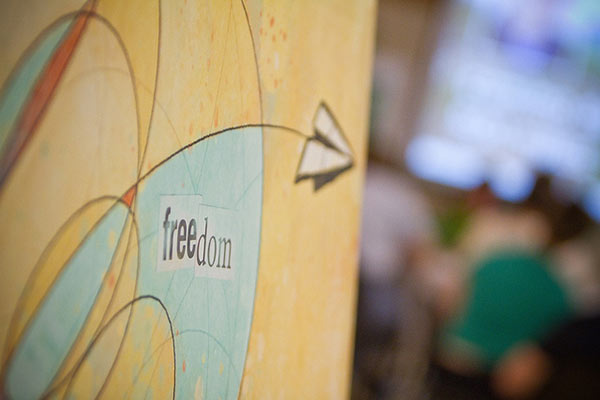 One of the most successful and rewarding things Kim and I have ever created has been the Escape Adulthood Summit. People who have attended one rave about it. It's an experience like no other; a weekend filled with fun, inspiration, community, and magic.
We've hosted three so far, and each one has been worth every bit of the enormous amount of work put into it. But it is a LOT of work.
As you may have heard, I have a book coming out next year, our first with a major New York publisher. In fourteen years of business, it is undoubtedly the best opportunity we've had yet to share our message with the world. We want to make the most of it, and that requires focus, as well as a willingness to say no to something good in order to say yes to something better.
Which is why we've decided to suspend the Summit for a year. With the book coming out in the summer and three kids under six, we just can't execute both projects as well as we'd like.
We first made this announcement at the conclusion of of this year's event. Although everyone was disappointed, it warmed our hearts to see the groundswell of people who pledged their support however they could.
But still, we hated thinking about not doing something in the spirit of an Escape Adulthood Summit.
In fact, we've spent years wondering, could we create something brand new that was inspired by what makes the Summit great, but didn't have its limitations of geography, cost, time, and space? After lots of time thinking and dreaming, we finally discovered our yes! And what has emerged from all the brainstorming is a vibrant, original concept that excels in areas where a live event just can't.
We call it the Escape Lab.
We can't stop thinking about it, and we can't wait to share it with you!
Coming soon. Very soon.