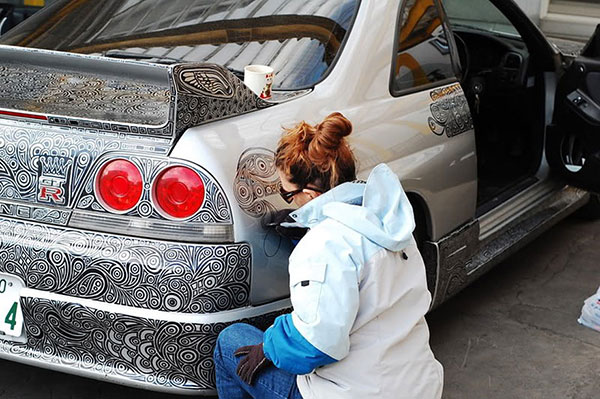 In his book The Last Lecture, Randy Pausch talks about our attachment to material things. He writes that if our wheelbarrow or trash can gets a big ding in it, we don't give it another thought, but a small scratch in our new car causes us to freak out.
I was reminded of that passage when I saw a story about this dude who let his artist wife draw all over his sports car with a Sharpie. Even if the style is not your cup of tea, you gotta admit that the end result is pretty cool.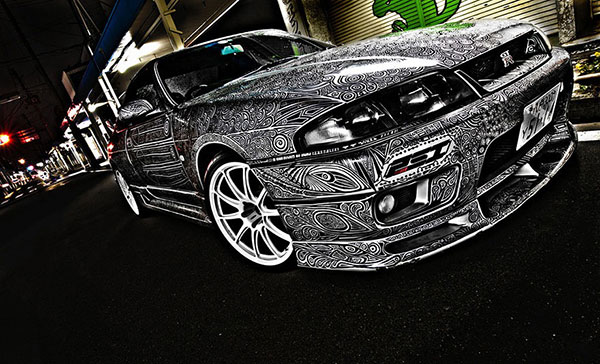 Now, every once in a while you'll see someone who has blinged out their beater jalopy with streaks of paint that make it look like an attendee at the original Woodstock. Good for them, I always think. If I had an old junky car, I might be tempted to do something similar.
But I'm gonna be honest here. We have a shiny black 2012 Ford Edge which we sometimes refer to as the Batmobile. Even though I am a trained artist, the odds of me painting a Batman logo on the side is somewhere between slim and not a chance in hell.
But a part of me — a big part of me, actually — wishes those odds were much, much higher.
I'm sure it has a lot to do with how much money we spent on it. I'm also sure I wish it didn't.
Not many folks have the desire / courage to take a Sharpie or a can of spray paint to to their shiny new car. But just because something is extremely uncommon and might be supremely difficult to do doesn't mean it's not a rule that doesn't exist.
On the other hand, just because something is a rule that doesn't exist doesn't mean you have to break it.
Considering WHY you wouldn't is the valuable part.