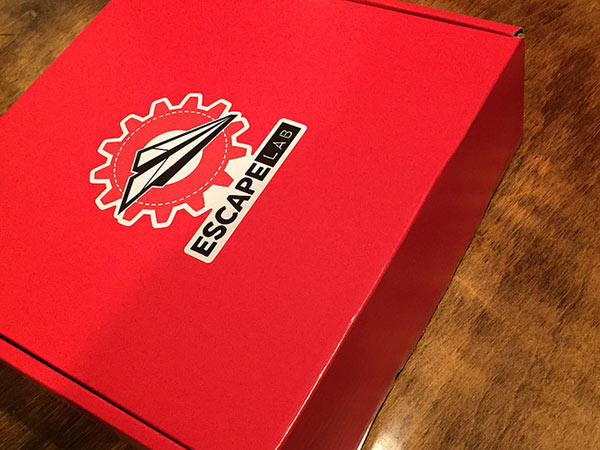 Our first ever Escape Lab kicked off in earnest yesterday. Kim and I are so excited about the potential of this idea. In some ways, it's difficult explaining what an Escape Lab is…
It's not JUST a list of ridiculously fun ideas to do with friends and family.
It's not JUST a box of awesome stuff, tailored to surprise and delight your inner child.
It's not JUST an empowering curriculum of inspiring content and practical ideas for living with less stress and more fun.
It's not JUST an invitation to an amazing community of cool people as serious about beating Adultitis as you.
It's a little bit of ALL of that, plus a smidgen of nostalgia, a pinch of whimsy and a dash of magic.
So far, people have expressed excitement in receiving and opening their Treasure Boxes. We shipped most of them out on New Year's Eve so everyone could get them in time for yesterday's kickoff.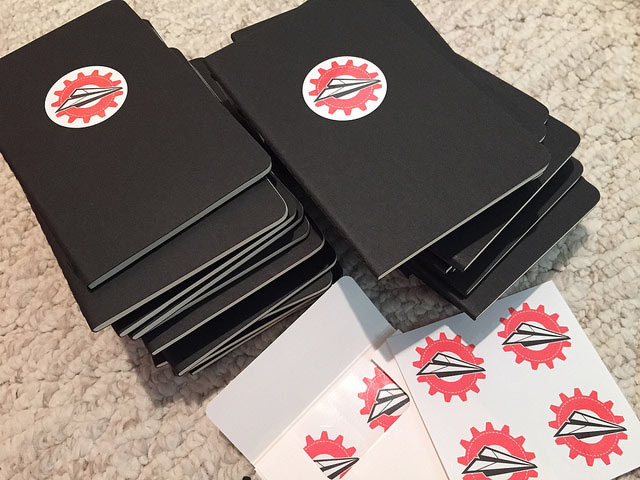 Each box includes an Adventure Journal, a slick customized Moleskine notebook for recording insights along the way.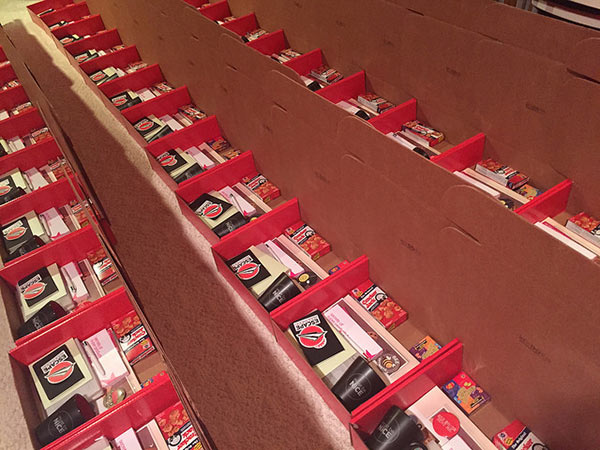 We set up an assembly line that look up the entire lower level of our house. If this thing grows up like we think it could, this may be the last time we'll have the ability to do that because we'll probably need a warehouse. Or part of a football field.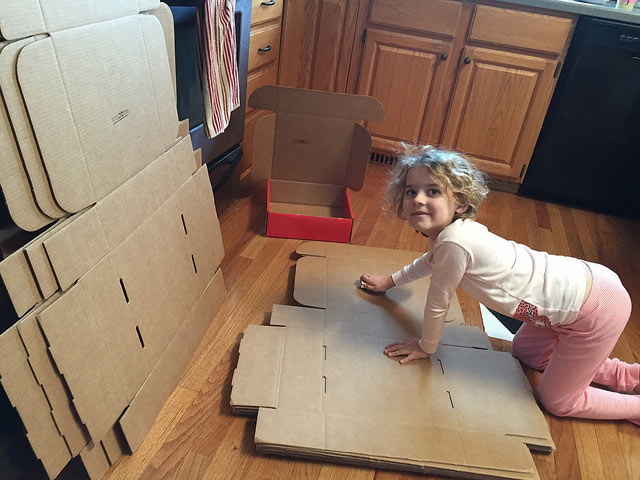 It was such a joy to see how invested Lucy was in helping us prep and package the boxes. Here she is stamping "Let's DO this" on the inside of each one.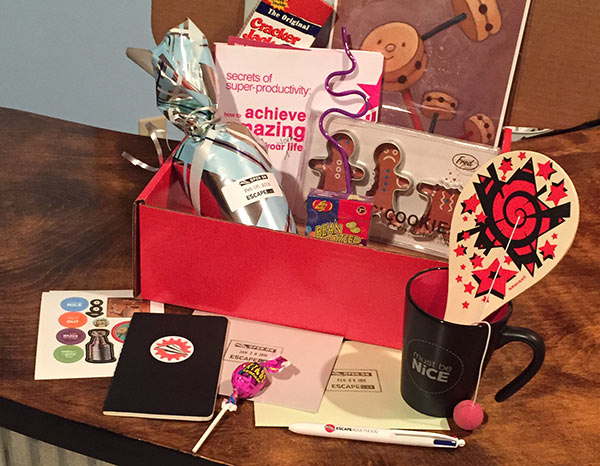 This is a shot of all the goodies in the Treasure Box. A number of things were wrapped up or enclosed in envelopes and stamped with specific "open on" dates. Grown-ups don't often get to experience anticipation, surprise, and delight. Escape Lab is our chance to change that.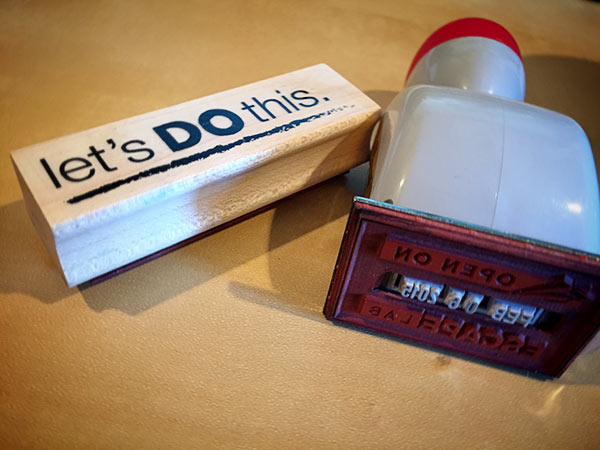 Stamps rule!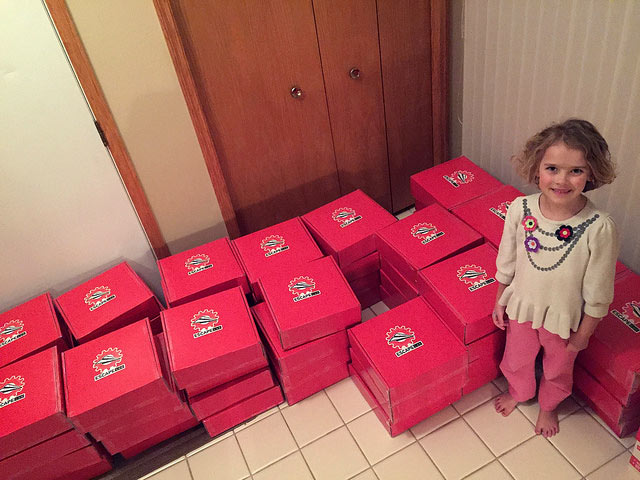 Here's Lucy showing off some of the boxes she helped pile up in the foyer, their last stop before…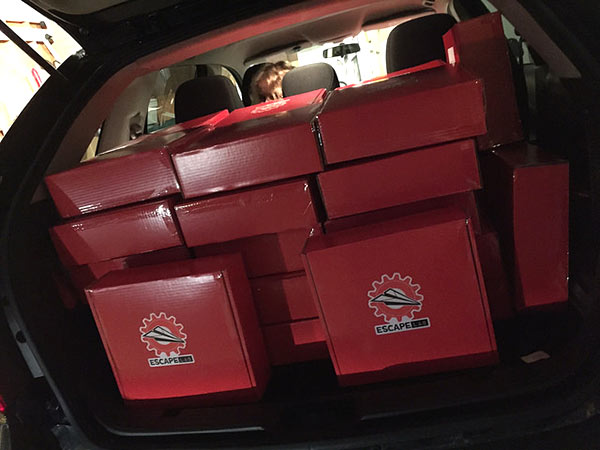 …filling the trunks of several cars, before being hauled off to the post office. Afterwards, we celebrated like it was the last day of 2014.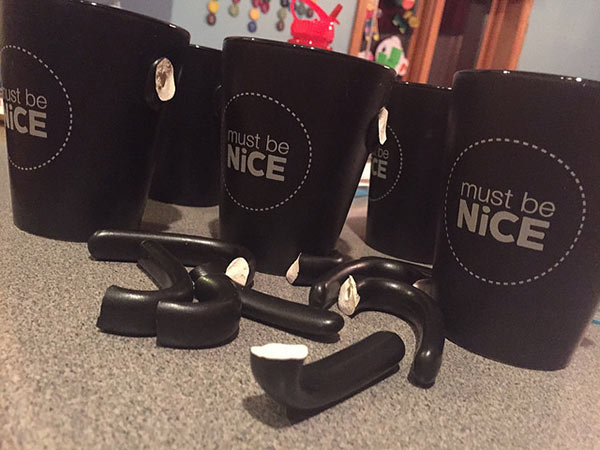 The only real hitch we experienced were some broken coffee mugs. Luckily, the company was able to to reprint new ones, and we got them out to everyone in time.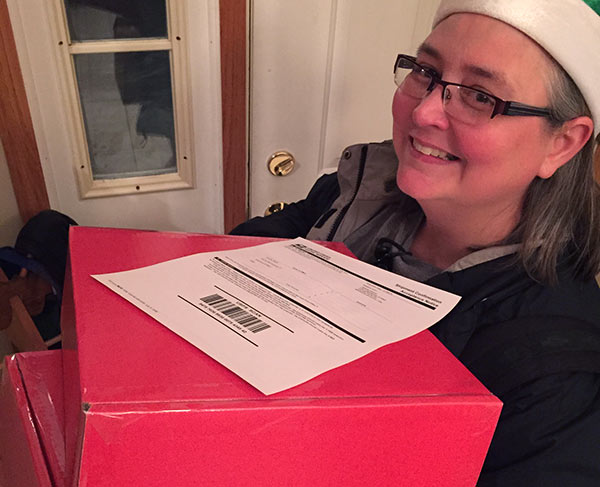 Jenna, our Chief of Customer Wow, was the MVP when it came to the shipping logistics, helping us make sure everything got to our Escape Artists safe and sound. She is on a first-name basis with the people at the Post Office.
So far, Kim and I have been thrilled with the buzz and response from the inaugural participants of this new adventure. And we're excited to see how it unfolds!