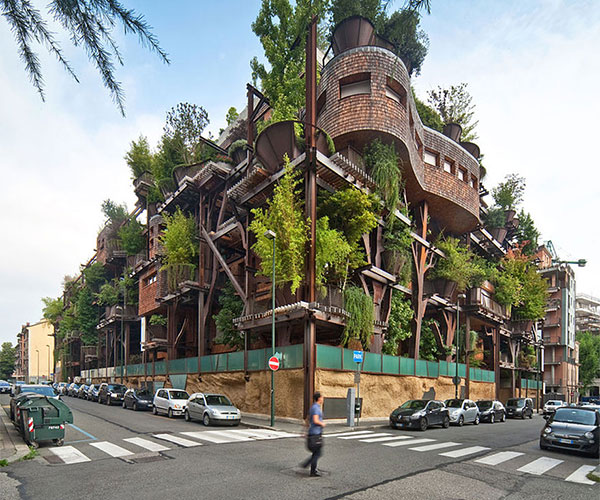 • Italian architect Luciano Pia designed an apartment complex in Turin that makes residents feel like they live in a giant urban tree-house. More, please.
• If you're not clear about what you want out of life, life will just happen to you. A great little post by my friend Scott and how his unconventional decision at a job fair years ago completely changed his life.
• These colorful art installations made with candy are pretty darn neat.
• Graffiti gone awesome: An anonymous artist adds Wile E. Coyote and the Roadrunner to the Acme Foundry Company in Minneapolis.
Finally, some posts from around here you may have missed:
• One thing the best stories have in common
• Thou shalt not blow bubbles in thy milk
• How to get jason to speak for free to your company, association, church, moms group, chamber of commerce, secret society…