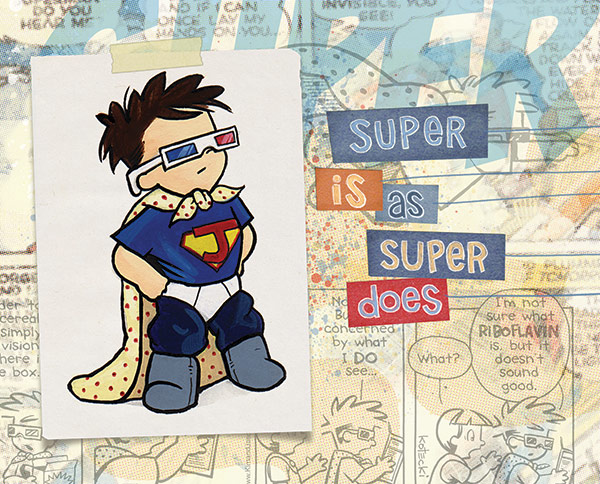 [ This is an excerpt from Penguins Can't Fly +39 Other Rules That Don't Exist, a beautiful and inspiring book that will help you uncover and break the so-called rules that could be holding you back from a life of awesome. Get it here! ]
Moms everywhere seem to be united in their desire to make sure that if we leave the house, we do so with clean underpants.
In case we get into an accident. Naturally.
Because if you get into an accident, and you are rushed to the hospital, and the emergency workers are required to remove your underwear, and they discover that your tighty-whiteys are not as white as they should be, your mother will be notified immediately about her automatic induction into the Bad Mom Hall of Shame.
Or so I gather.
"Did you hear Linda's boy was in an accident?"
"Yes, it's all over the news. I guess he's okay, but I heard from somebody who knows somebody that his underwear wasn't clean."
"What a shame. You know, I always had my doubts about that family."
Once I was in Grand Junction, Colorado, to speak at a conference for early childhood professionals. I got into a discussion with a lady from Denver who told me of a memorable drive through the mountains a year earlier. She was driving along, and out of nowhere, a massive boulder tumbled down the mountain and crashed right in front of her car. It was so enormous, she could feel the ground shake upon impact. Yikes. Fortunately, it didn't land on her car, and no one was injured.
So why interrupt the discussion about this important "rule" involving underwear with a tale of a giant rock?
Simple. If I'm driving down the road, minding my own business, and a multiton boulder lands a few feet from my vehicle, if I had clean underwear BEFORE the incident, I sincerely doubt they'd remain as such AFTER the incident.
In fact, if I was involved in ANY serious accident that required an emergency trip to a hospital in which people other than me were removing my underwear, I think it's safe to say that they'd be in a similar state of squalor.
Which leads me to conclude that wearing clean underpants, although the preferred way to go, is not as crucial as our mothers would have us believe.
Perhaps the better rule to follow would be to watch for falling rocks.
[ This is an excerpt from Penguins Can't Fly +39 Other Rules That Don't Exist, a beautiful and inspiring book that will help you uncover and break the so-called rules that could be holding you back from a life of awesome. Get it here! ]