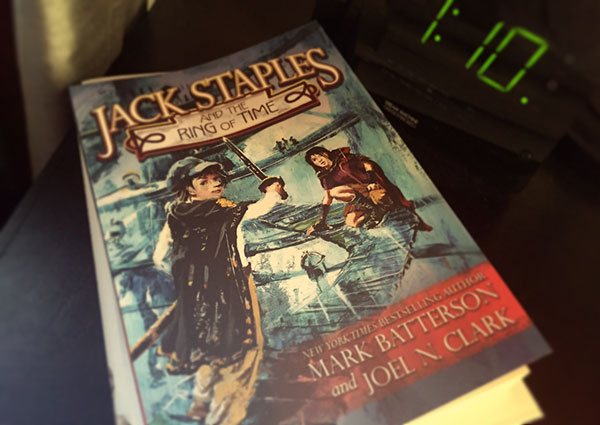 It sat there taunting me for over a month.
It was a copy of Jack Staples and The Ring of Time, sent to me to review. I don't normally review things, but I said yes, mostly because I am a fan of the authors. I read Circle Maker by Mark Batterson and Awake by Joel N. Clark and enjoyed them very much.
However, both of those books are non-fiction, which is what I normally read. But fiction? Not so much, unless you count Dragons Love Tacos or The Day The Crayons Quit.
It's been a long time since I've read any fiction with infinitely more words than pictures. I blame my three kids. But I also have the tendency to believe that reading non-fiction is somehow more productive.
When the guilt become too much to bear (I hate going back on my word) and I finally started reading Jack Staples, it was slow going at first. Not because of anything to do with the book, which is cut from the same cloth as Harry Potter and The Chronicles of Narnia. It was mostly because I was distracted by all the voices in my head, which were saying things like, "This is silly, you don't have time for this," and "Just tell them sorry, it's a bad time," and "I wonder if there's a Cliffs Notes version of this."
But I persisted, giving myself permission to just read 10 pages at a time. (Guilt and stubbornness are powerful things!)
After a while, 10 pages turned to 20, and I probably read the final 70% of the book over the course of two days. Jack Staples and The Ring of Time is about a boy who discovers that he is different than most children. He is whisked into a fantastical adventure filled with danger as he struggles to face his fears and help save the world. It was good. I can't really say how good, because as I mentioned, I have very little experience reading things in this genre. I can say it drew me in. It had mystery, action, and drama. Although I think it would make a great movie, I enjoyed imagining what the different characters and creatures might look like. (We're talking creatures with the head and shoulders of a rat and the body of a frog, people!)
With my kids all six and under, they are a bit on the young side to grasp all that's going on in a book like this, but the days are coming soon when we'll start reading epic tales of adventure before bedtime. And I look forward to that, because it's one of the most important things parents can do. Plus, I'm getting tired of reading about the Berentstain Bears.
Besides being an enjoyable read, Jack Staples and The Ring of Time gave me an even more valuable gift.
Midway through the book, there is a scene that stopped me in my tracks.
One of the main characters, Alexia, was devouring breakfast, eating fried eggs with her hands. As the yolk dripped from her elbow, she saw the grown-up who was with her watching with wide eyes. The girl worried that she had done something wrong, but the woman merely smiled, placed her knife and fork on the table, and picked up an egg with her fingers, taking a large bite. With yolk dripping from her chin, she began to laugh. They both did. And then the woman said, "Ah, my girl, I'd forgotten how much fun it is to break a rule every now and again. Thank you for reminding me."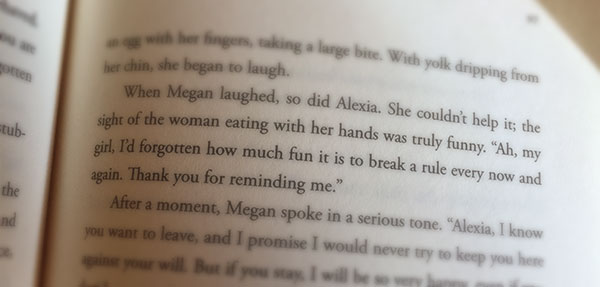 Bam.
In my speaking programs, I often label myself as a professional reminder-er. Well, Jack Staples reminded me of the value of trying new things, of allowing oneself to escape reality once in a while, and of the magic that comes when you get lost in a good book.
Of course I know this. But even professional reminder-ers need to be reminded every once in a while.