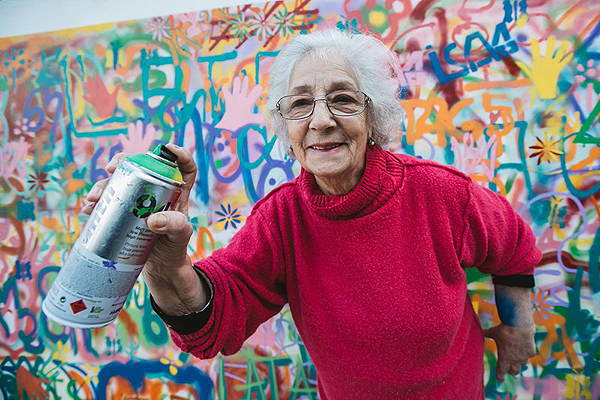 • Love this! From Booooooom.com: LATA 65 is introducing older citizens of Lisbon to graffiti. With the help of established street artists, attendees of the workshop learn the history of street art, create their own stencils/tags, and are taken out into the city to make their mark. The project aims to create a sense of solidarity and dispel the assumptions that tend to surround street art and graffiti culture. More images of the participants and their work below.
• Only on the internet: Food Hats.
• Finally! Edible and Stackable DIY LEGO Gummy Candy!
• Love this fun Cubs/Sox rivalry commercial with Nick Offerman and Craig Robinson. My favorite line: "Cubs are the strong foundation from which grows a mighty beast." (And here's round 2)
Finally, some posts from around here you may have missed: