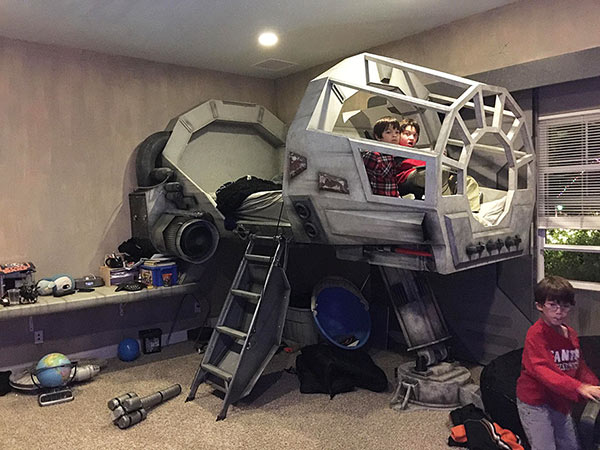 • How about this epic Millennium Falcon bed a creative dad made for his son?
• Speaking of Star Wars, my aunt told me about this new Star Wars themed Disney Cruise. I may or may not have peed my pants a little. Featuring "Night clubs decked out as the Mos Eisley cantina with music, characters, cocktails and more" …are you kidding me!?!
• Yes, please and thank you: A New Preschool in Japan Designed to Accumulate Large Puddles When it Rains (hat tip to Jenna)
• This video message from my friend Geoff is the best book birthday gift ever!
Finally, some posts from around here you may have missed:
• A public declaration
• #notarule: winning at business and life by breaking rules that don't exist